SIMPLIFY BULK FLUID CONTROL
---
Why Pulse FC?
Graco leveraged more than 50 years of fluid handling expertise and leadership to revolutionize the fluid control market. We've taken fluid control from an old, clunky box hidden underneath counters in the back office, and put the controls into the hands of technicians, parts managers and shop owners. Literally.
 
New Architecture for Controlling Fluids
Pulse FC creates a new architecture for controlling fluids via robust and ergonomically enhanced hand-held meters and authorization cards — backed by reliable pumps, reels and customer service support. The wireless fluid control system can be installed and configured quickly on an existing network with minimal IT involvement, installation costs and ongoing support.
Traditionally, fluid control has used a hardwired programmable console, or box, that could be set to dispense specific amounts of fluid in the service bays via tanks, hose reels and meters. But, if the box isn't regularly re-programmed, technicians must repeatedly walk over to request it to be reset to the appropriate amount by an authorized employee, usually the parts manager. In addition, if multiple bays need to dispense fluid simultaneously, the order of dispenses may need to follow the queue from when the request was made.
Graco didn't want to be boxed in. That's why we replaced the programmable console with our proprietary smart dispense meters. Instead of technicians walking to the parts manager to request fluid, then heading back into the bay to wait for their turn to pump, technicians can scan pre-loaded authorization cards directly to the NFC card reader on the Graco meter. When the proper fluid amount on the card is dispensed, the Graco meter shuts off automatically — saving unnecessary steps, queuing issues and confusion in the shop.
 
Authorized cards offer unprecedented freedom and flexibility for today's shops. Parts managers and service managers can assign cards for individual technicians. Or, they can create and assign cards based on the type of vehicle or fluid and track everyday dispenses more accurately. They can leverage that information to make more informed decisions about scheduling, inventory, pricing and more.

Service writers can issue cards paired with specific work orders to ensure that only the exact amount of fluid is dispensed for optimal profitability. Every drop is accounted for, so there's no waste and no billing surprises when the work is complete.
Shop operators can even use the authorized cards as promotional tools. For example, pre-programmed cards can be issued to customers as part of a loyalty program or as gift cards. Customers simply bring the card with them on their next visit. The pre-programmed amount of fluid is dispensed instantly in the service bay, saving time, expense and hassles for everybody.
 
A Significant Upgrade to Traditional Fluid Control Systems
Designed by an experienced group of engineers, Pulse FC offers a significant upgrade to traditional fluid control systems with a wide range of advanced capabilities.
Related Products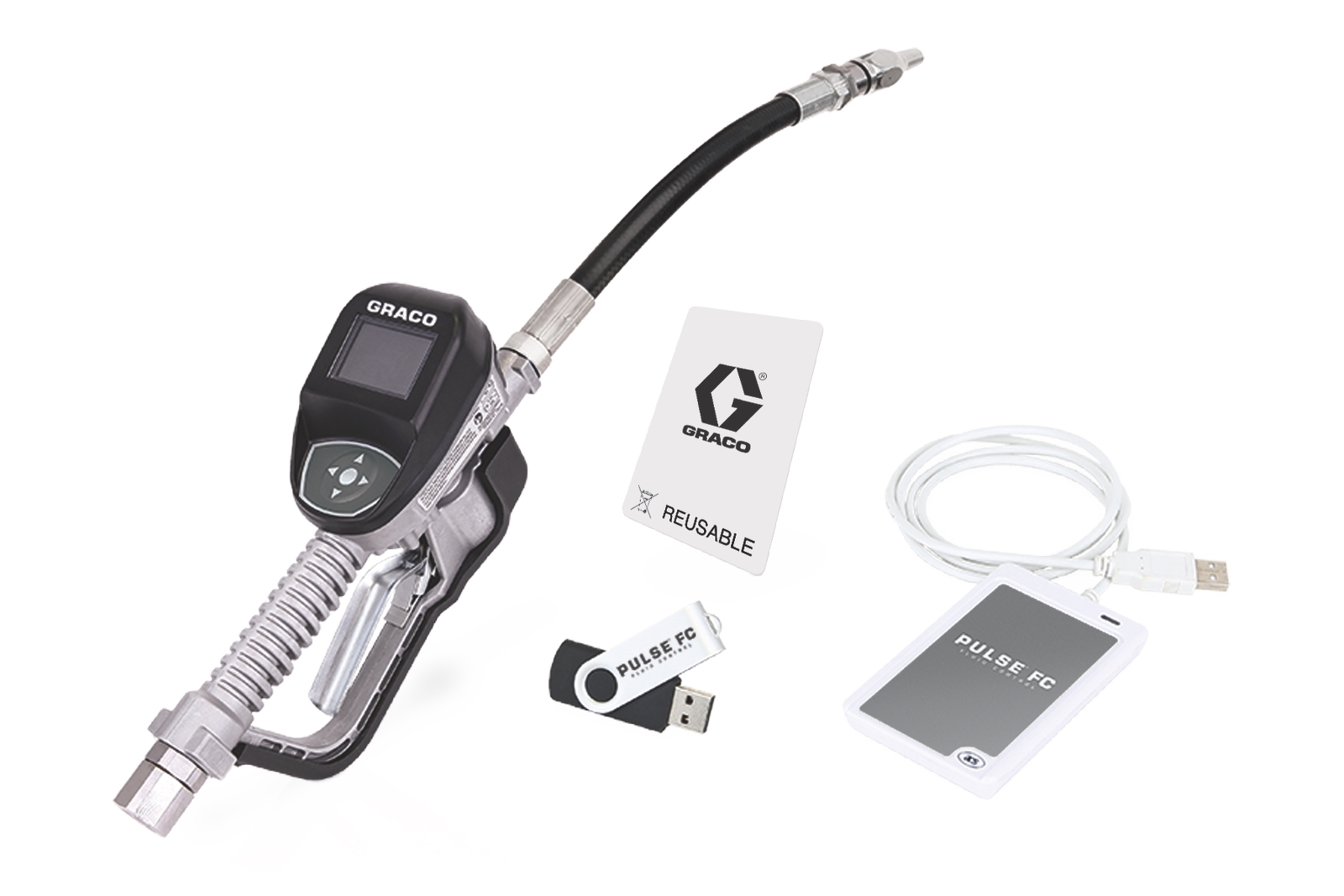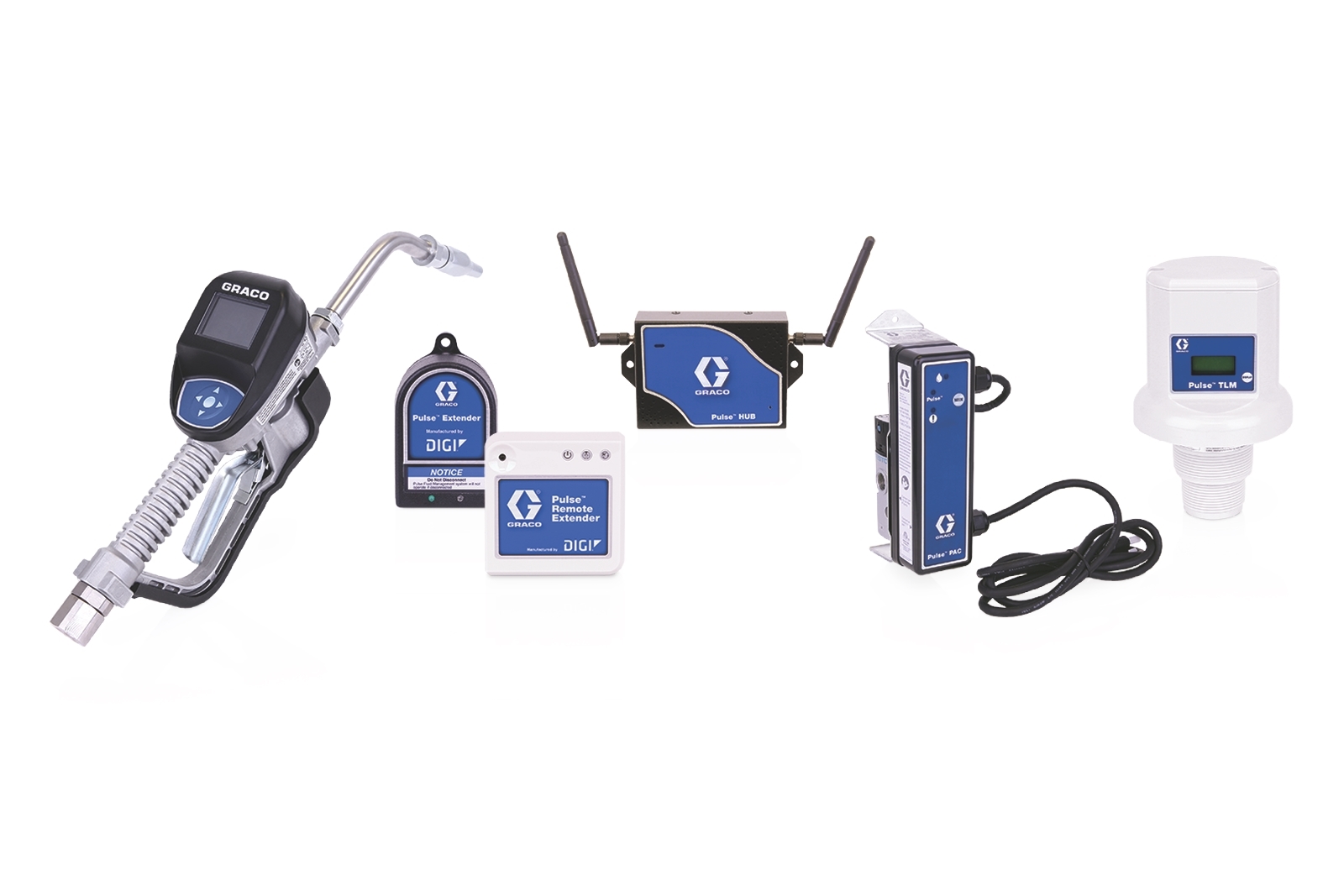 Check your Pulse
Take this quick quiz to find out what fluid inventory control or management system is right for you — and discover how it can greatly improve your operation's productivity and efficiency.

Have Questions? Let's Talk.
Call Support
Monday-Friday
7:30 a.m.-5 p.m. Central Time
Email Support
Contact Graco
We'll help you choose the right product for your use.