Stucco & EIFS Sprayers
Commercial construction projects are booming worldwide. Contractors on stucco and EIFS jobs count on Graco's piston and rotor stator pumps to make their job go smoothly and in less time than traditional hawk and trowel methods. The result: higher profits and lower crew fatigue on every job.
RUGGED STUCCO SPRAYERS FOR THE COMMERCIAL CONTRATOR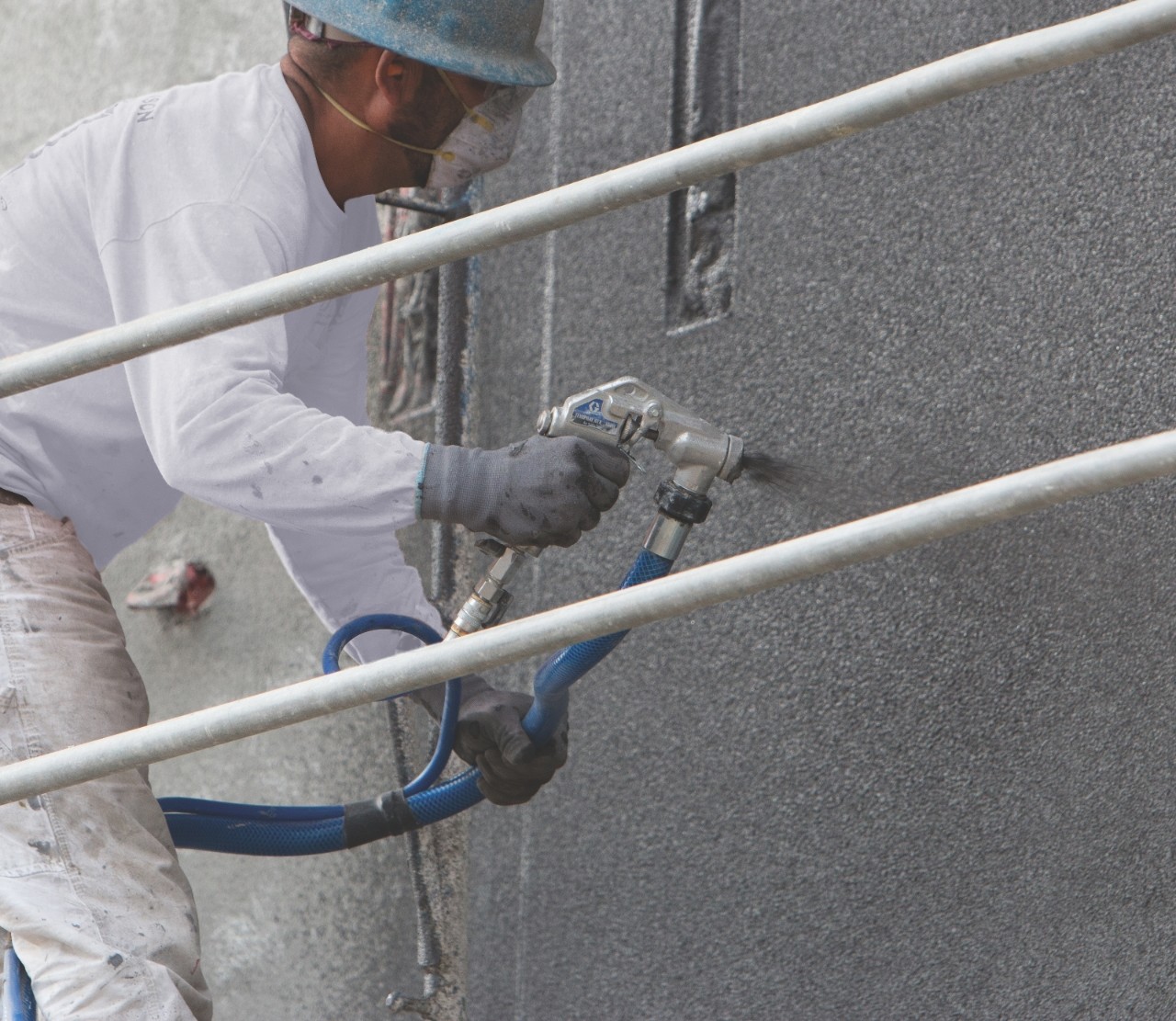 Complete the Same Job in Less Time
Graco stucco and EIFS sprayers were built to maximize your productivity. That means you'll complete the same job in less time. Additionally, the plaster sprayers are flexible enough to handle everything from heavy, abrasive scratch and brown stucco base coats to EIFS base and finish coats. Spraying stucco also gives you a more consistent finish while minimizing gaps and air pockets compared to using a trowel.
WE BUILD STUCCO SPRAYERS TO KEEP UP WITH YOU
Increase Productivity
Contractors have reported significant increases in productivity after switching to Graco stucco and EIFS sprayers compared to traditional processes. Same project and crew, less time. And when you're done for the day, our pumps are designed for easy cleanup.
A Flexible Workhorse
Graco stucco and EIFS plaster sprayers can handle anything from heavy base coats to light finish coats. You can also quickly switch from one material to the next to avoid downtime.
Built to Last
All Graco products are designed, tested and built to withstand years of extreme use and some of the most demanding construction sites. Also, the small size and light weight of Graco pumps and sprayer makes them easy to take anywhere within a site.
Browse Stucco & EIFS Sprayers
Have Questions? Let's Talk.
Call Support
Monday–Friday
7:30 a.m.–5:30 p.m. Central Time
Email Support
Find a Distributor
For local sales and service support