Thermoplastic Marking Equipment
Graco's thermoplastic marking equipment is designed to make fast work of intersections, crosswalks, road lines and reflective road markings. From small walk-behind units to large units capable of over six intersections in one day, you'll find a Graco thermoplastic striping system for your needs.
DESIGNED FOR CROSSWALKS, ROAD LINES, PEDESTRIAN MARKINGS AND MORE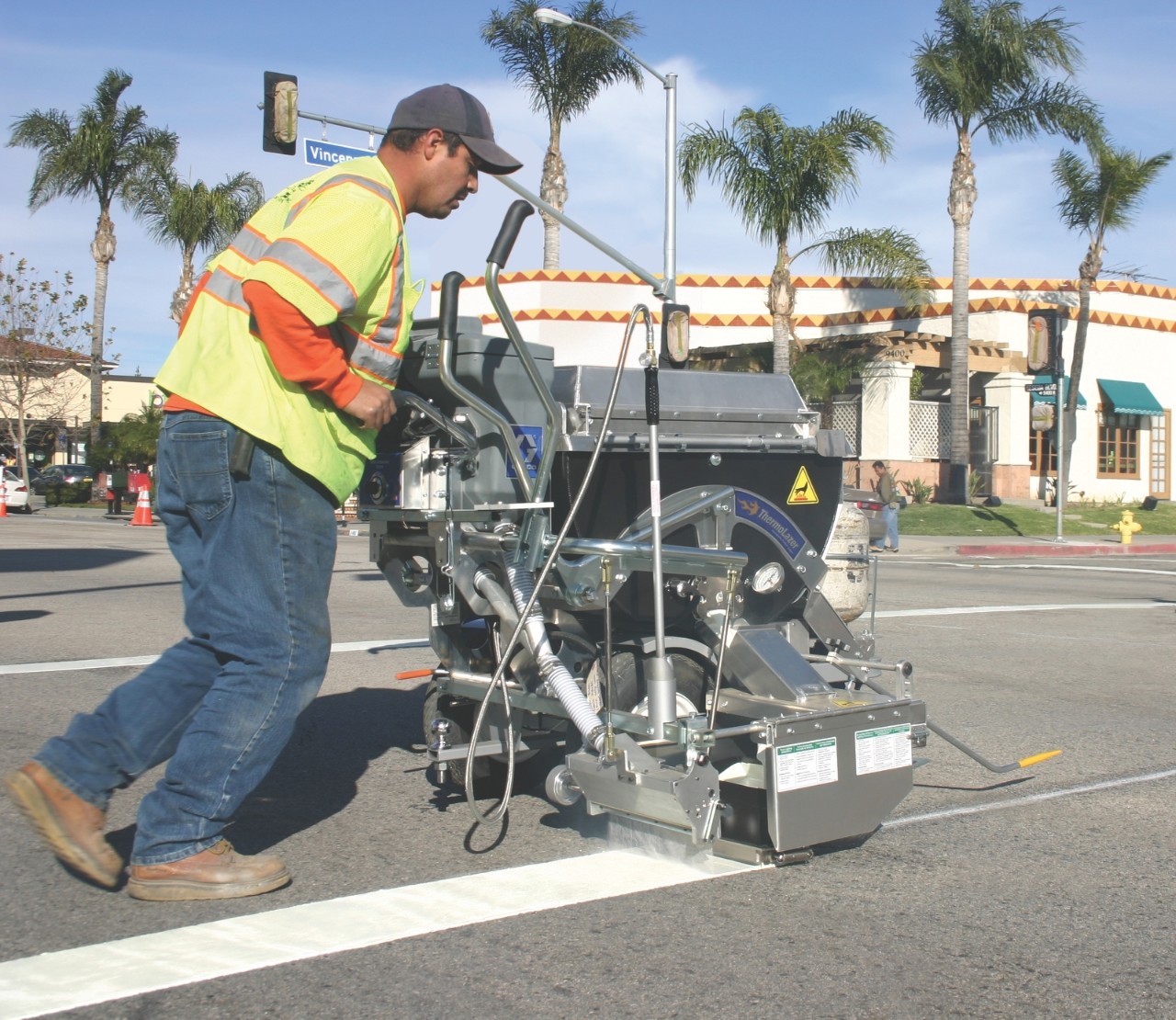 Thermoplastic striping equipment that delivers
In areas with heavy traffic, the durability of road marking is a key priority. Traffic control typically needs to reduce flow obstruction to a minimum. Using thermoplastic material increases long-term line quality. Faster drying times ultimately lead to smoother traffic conditions. Graco thermoplastic marking equipment doesn't just simplify the process, you'll also tightly control line thickness.
WIN THE PRODUCTIVITY RACE WITH THERMOPLASTIC STRIPERS
Dependable, Road-Tested Line Stripers
Built-to-last Graco thermoplastic marking equipment goes through stringent quality checks before they're shipped to you. EVERY marker is 100% tested to ensure our high-quality standards are met.
Easy Material Flow
Precisely heated kettles deliver maximum heat, which enables easy material flow from the kettle to the die.
Pair with Graco Grinders & Scarifiers
Easily lay thermoplastic material in a prepared groove cut into pavement using Graco's complete line of grinders & scarifiers.
Browse Thermoplastic Marking Equipment
Filter results
---
Type
---
Filters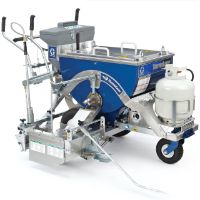 Graco ThermoLazer thermoplastic line striping solutions withstand the harshest conditions to provide years of productive, profitable use. Whether you have an existing premelt kettle system or require premelting capability, each ThermoLazer delivers high productivity without the large investment.
Why walk when you can ride? Graco's high performance LineDriver attachments connect to your ThermoLazer to double your pavement marking productivity.
Have Questions? Let's Talk.
Call Support
Monday–Friday
7:30 a.m.–5:30 p.m. Central Time
Email Support
Find a Distributor
For local sales and service support