Stucco/Plaster Mixers
With Graco's line of tough, continuous mortar and plaster mixers, you'll achieve consistent results on every batch and increase your productivity at the same time. Add pre-blended cementitious products such as EIFS, plaster or stucco into the hopper and the system automatically does the rest.
USE WITH ALL MORTAR PRODUCTS: PLASTER, STUCCO, EIFS & MORE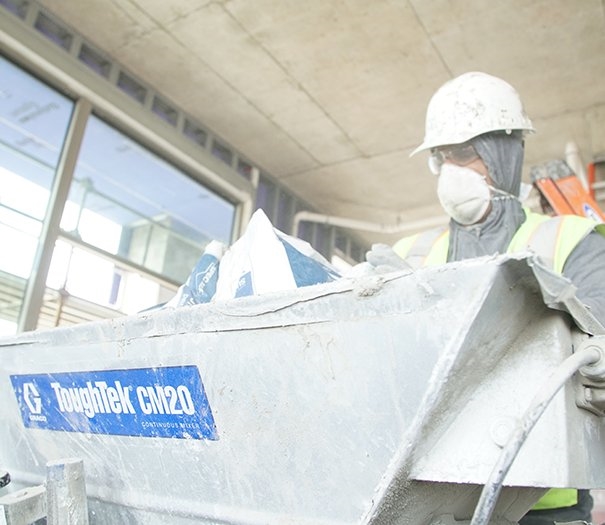 HIGH-OUTPUT MIXERS
---
GET MORE WORK DONE
You'll significantly improve your productivity with a Graco continuous mixer on the job compared to using a paddle or batch mixer to measure and mix your mortar or plaster products manually. What's more, with our high-output mortar and plaster mixers, you'll finish jobs faster and boost your bottom line. Additionally, you will get a consistent mix or pre-blended mortar and plaster materials, bag after bag.
INDUSTRY'S BEST WARRANTY
---
RELIABILITY + HIGH PERFORMANCE
Maximize the Productivity of your Crew
Improve your jobsite productivity, offering you the flexibility to shift crews to other jobs. More jobs equals more money in your pocket.
High-Quality, Durable Parts For Long-Lasting Performance
We design and build our mortar/plaster mixers to withstand years of reliable service in harsh, industrial environments. Each is manufactured with high-quality, durable parts and backed by the industry's best warranty.
Browse Stucco/Plaster Mixers
Have Questions? Let's Talk.
Contact an Expert
We'll help you choose the right product for your job.
Tech Support
Monday-Friday
7:30 a.m.-5 p.m. Central Time
Email Support