Protective Coatings
For every market you serve, understanding the materials, equipment and how they are affected by various operating conditions is critical to delivering a dependable, durable, and on-spec finished product, regardless of the application.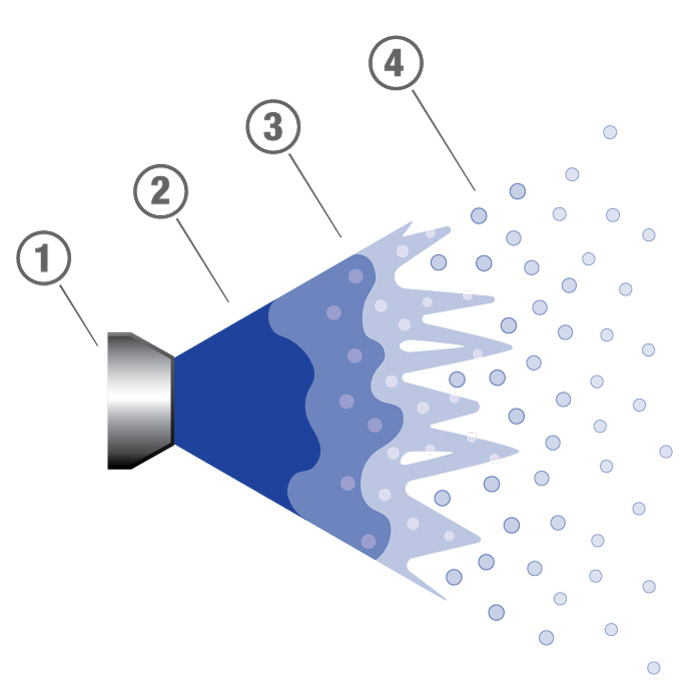 What is airless spraying?
In an airless system, fluid is pumped under high pressure through a spray tip. Instead of compressed air, the fluid itself is pressurized, and as it passes through the spray tip, the fluid becomes atomized.
The tip size and fluid pressure is what determines the material flow rate. The tip also creates the fan pattern. In contrast, air spray systems inject compressed air into the fluid stream of paint to achieve atomization.
Diagram:
Airless spray tip
Sheet
Disrupted
Atomized fluid
Have Questions? Let's Talk.
Contact an Expert
We'll help you choose the right product for your job.
Tech Support
Monday-Friday
7:30 a.m.-5 p.m. Central Time
Email Support