Line Stripers
Professional line striping contractors prefer Graco line stripers to deliver the highest quality and unmatched performance on airports, parking lots, road construction zones and more. From small walk behind stripers to large truck mounted systems, there is a Graco line striper to meet your needs.
DESIGNED FOR PARKING LOTS, CITY STREETS, HIGHWAYS, AIRPORTS & MORE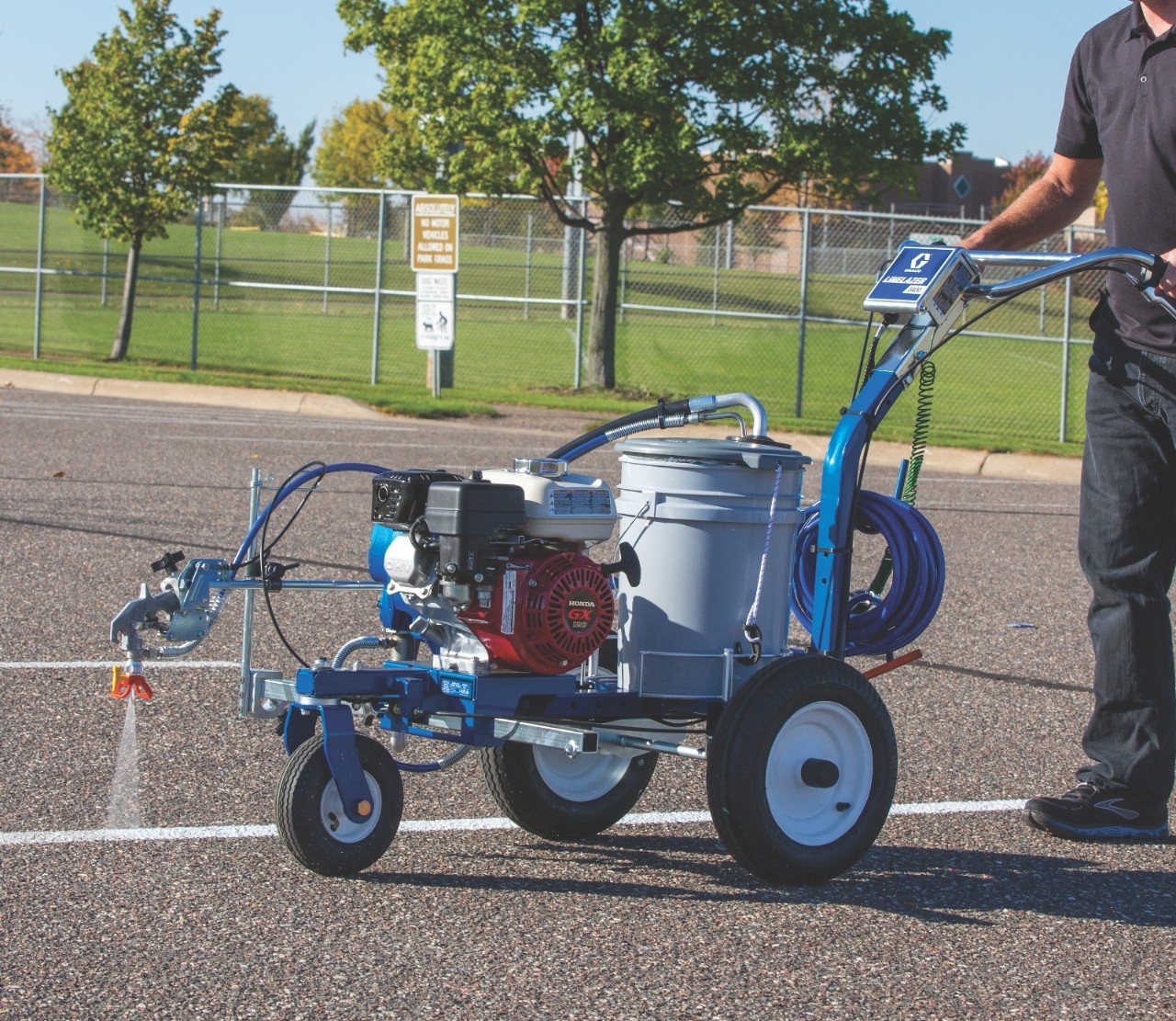 Industry-Leading Innovations Deliver Higher Profits
Professional striping contractors choose Graco stripers for dependability, high performance, and quality results. Since introducing the first line striper in 1990, Graco has led the industry in innovation and ROI. By continually innovating, we've spent years perfecting our high-quality line stripers to help you increase your productivity and profit on every job.
PRODUCTIVITY AND DEPENDABILITY ON EVERY JOB
Dependable, Road-Tested Line Stripers
Every Graco line striper is built to last. Every sprayer is 100% tested to ensure they meet the highest quality standards in the industry. Experience the confidence and peace of mind that only a Graco line striper can deliver.
Line Stripers For Any Striping Application
Graco offers a full range of dependable, high-performance LineLazer products to handle any line striping job - from straightforward restriping jobs to more complex layout and pattern work applications.
Have Questions? Let's Talk.
Call Support
Monday–Friday
7:30 a.m.–5:30 p.m. Central Time
Email Support
Find a Distributor
For local sales and service support