Floor Coating Removal Equipment
Remove coatings and prep surfaces in a fraction of the time with Graco's full line of surface preparation equipment. Graco's innovative cutting technologies enable you to precisely control your removal while dramatically reducing consumable costs.
Finish Surface Prep Jobs Faster
Surface preparation is often one of the most challenging and time-consuming parts of any flooring project. Innovative cutting technologies such as Graco PCD shaving cutters and the electronic DCS Depth Control System enable operators to remove coatings in a single pass and prep surfaces up to 8X faster than traditional methods.
Browse Floor Coating Removal Equipment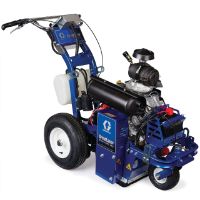 If you need to tackle tough removal and surface preparation applications, look no further than a Graco GrindLazer scarifier. These professional scarifying solutions are recognized as solid investments that perform reliably, year after year.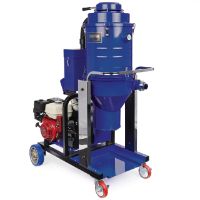 When used with GrindLazer products, Graco's LazerVac Systems reduce airborne silica dust and help meet OSHA's safety requirement for airborne silica dust. Add one of Graco's Cyclone Separators in-line with the LazerVac to collect larger debris before getting to the vacuum filter to greatly extend ti...
Have Questions? Let's Talk.
Call Support
Monday–Friday
7:30 a.m.–5:30 p.m. Central Time
Email Support
Find a Distributor
For local sales and service support