Floor Coating Removal Equipment
Remove coatings and prep surfaces in a fraction of the time with Graco's full line of surface preparation equipment. Graco's innovative cutting technologies enable you to precisely control your removal while dramatically reducing consumable costs.
Browse Floor Coating Removal Equipment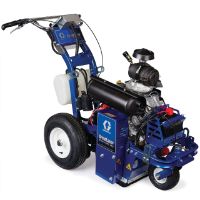 Graco's line of GrindLazer equipment provides a complete set of solutions for surface preparation scarifier applications so you get the job done right - in less time and with less effort.
Have Questions? Let's Talk.
Call Support
Monday–Friday
7:30 a.m.–5:30 p.m. Central Time
Email Support
Find a Distributor
For local sales and service support