Podcast
---
On Ratio
A Podcast All About the Business of Spray Foam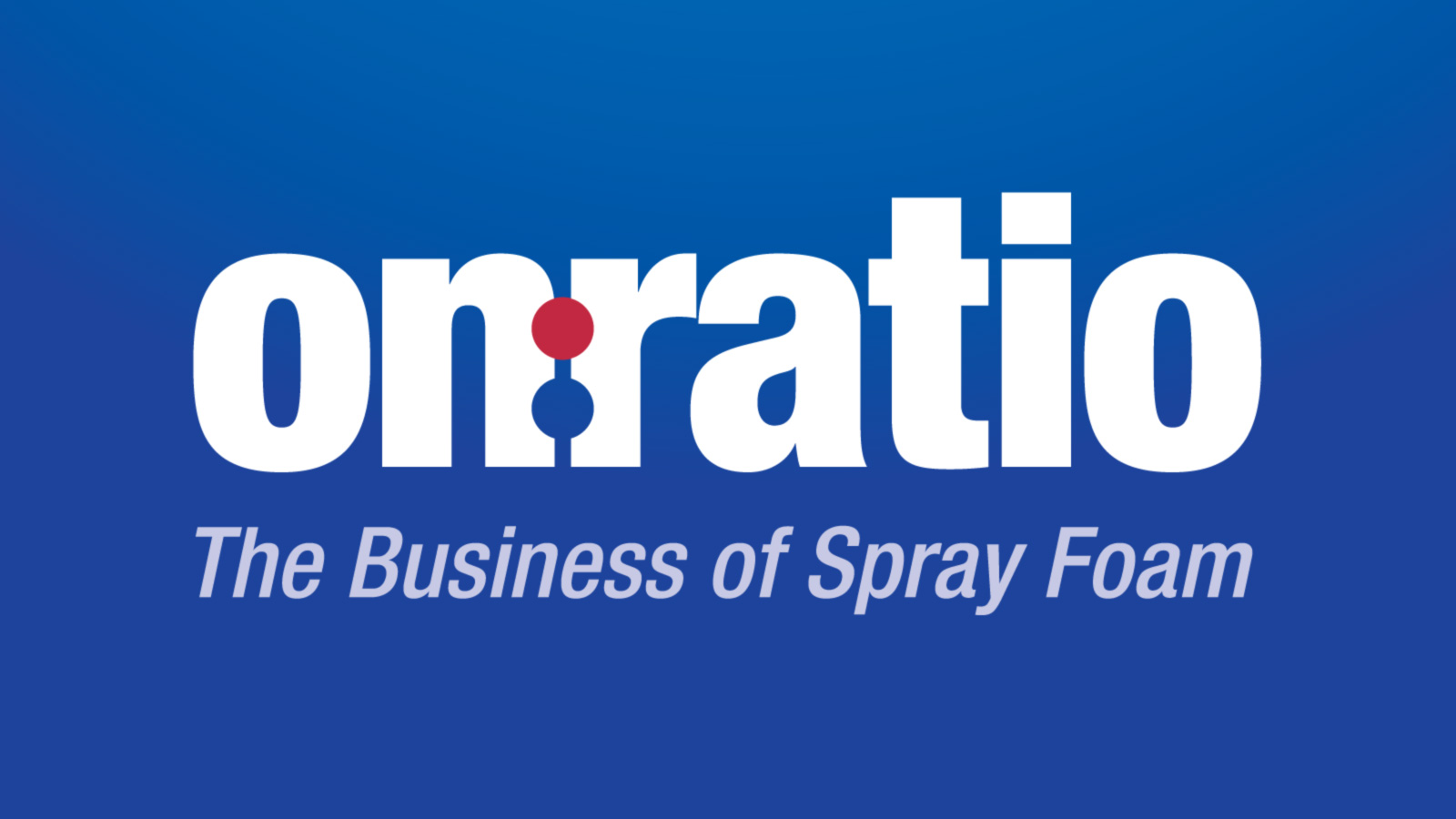 A Podcast by Graco: For Spray Foam Professionals
On Ratio is a podcast produced by Graco and dedicated to the business side of the spray foam industry. Each episode offers a unique peek under the hood from industry heavyweights and up-and-coming contractors.
Whether you want to spray more or sell more, their advice can help you take your business to the next level and gain more satisfied customers.
Episode 006
Josh Cotner: Spray Foam Insurance
With 15 years in the industry, Josh Cotner of The Contractors Choice Agency has seen it all, especially when it comes to spray foam insurance. In this episode, you'll learn all about what you need to know to protect yourself, your employees, your customers, and your company.

Go to speakpipe.com/onratio to submit your episode idea, ask us a question, or just let us know what you think about the show.
Episode 005
Tom Malik: Inside Graco Tech Support
If you've called Graco's tech support for a spray foam equipment or gun-related issue, there's a good chance you've talked to today's guest, Tom Malik. In this episode, Tom talks about some of the simple steps you can take to prevent common issues, avoid unnecessary downtime, and ultimately, get the best performance and longevity out of your spray foam equipment.
Episode 004
Aaron Franzen: The Art of Selling Spray Foam
Aaron Franzen's background runs deep in the insulation industry. From installer and mechanic to owning his own spray rig, all the way to his current position as Spray Foam Equipment Manager at IDI Distributors. In this episode, Aaron talks about various techniques for selling spray foam without talking about features and benefits; using stories, testimonials, and relating to the customer. When done correctly, selling can be an art form that can overcome price by focusing on the human element.
Episode 003
Patrick Mahoney: Pay it Forward
In this episode, Patrick Mahoney talks about what he believes can be done to advance the spray foam industry, including sharing his knowledge with other spray foamers, even if they might be his competition. He also talks about the importance of organization – everything from tool bags to PPE to your entire spray foam rig – investing in the organization of your company and assets will pay for itself many times over. Patrick talks about some simple tricks he used when he was just starting out, such as establishing a "digital footprint" on social media. He also touches on some of the mistakes he's made, and how you can handle those mistakes in a way that sets you apart from the competition.
Episode 002
Ken Wells: Being a Spray Foam Professional
In this episode of On Ratio, we talk to Ken Wells, co-owner of Elite Insulation and PolyPro. Ken is an active member of the SPFA, SFWW, and has been featured on the cover of Spray Foam Professional magazine. We talk to him about his insulation business and how doing things like networking with other trades and becoming a member of SPFA can pay off for you. We also talk about the importance of industry education and a ratio assurance system in spray foam. We also discuss how Ken defines success – both as a business owner, and family man. By the end of this episode, you'll understand how Ken finds balance in his life, and what he's learned from his dedication to being a true spray foam professional.
Episode 001
Bill Bilben: The Making of a Spray Foam Industry Veteran
In this episode of On Ratio, we interview Bill Bilben, the creator of Spray Foam World Wide, the ever-popular Facebook group that has grown to be the leading tech support and networking group in the industry. In addition to SFWW, Bill is also co-owner of Atticus Insulation and Piranha Tools. In our interview with Bill you'll hear about starting a spray foam business, setting a vision and being a leader, adapting to the needs of customers, and knowing how to change direction when necessary. As you listen to his story, you'll start to see what it really takes to become a true veteran in this industry.
Trailer
Introducing On Ratio: The Business of Spray Foam
In this episode, we'll tell you a little bit about what you can expect from the On Ratio Podcast. We'll introduce the hosts, Eric Gall and Jon Fredkove. You'll also get to hear some clips from upcoming episodes and interviews with spray foam industry experts like Bill Bilben of Spray Foam World Wide, Tom Malik of Graco Technical Support, Ken Wells of Elite Insulation, and Patrick Mahoney of Lighthouse Insulation. Thanks for listening!
Subscribe to the On Ratio Podcast