Questions to Ask When Building a Spray Foam Rig
MAKE SURE YOUR SPRAY RIG IS BUILT RIGHT THE FIRST TIME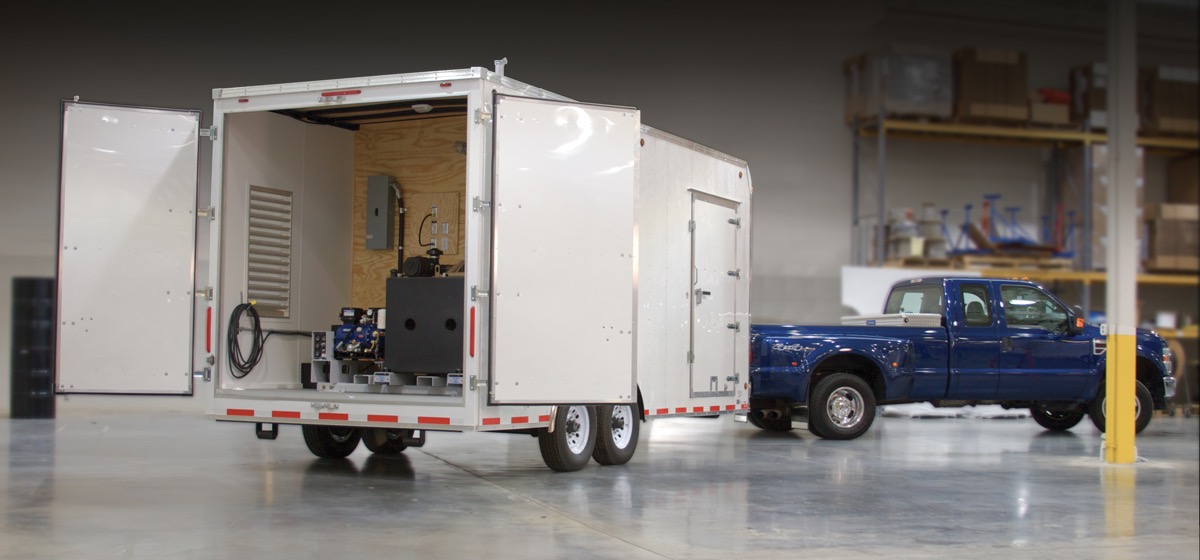 Spray rigs can be a significant investment for your business, and building it right the first time can have a lasting effect on uptime, production rate, and overall profitability. If you're buying or building a spray rig, be sure to ask these questions.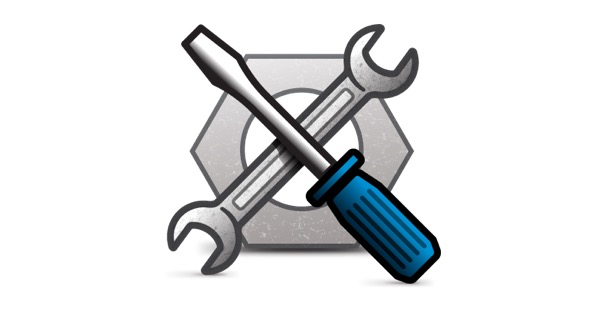 Is the equipment warrantied? (engine, generator, air compressor, pumps, etc.) 
Does the rig have a hose hatch? If the spray rig door needs to be opened for the hose, the temperature will fluctuate, affecting the reaction between the A and B materials.
Will the proportioner be mounted on shock-absorbing pads to minimize vibration damage from traveling on rough roads? Construction sites are often surrounded by potholes and rough roads - make sure your proportioner is protected.
Does the spray rig have a high temperature air dryer? What is the maximum inlet temperature? Critical in hot climates, an air dryer chills incoming and removes moisture to prevent ISO crystallization. Most standard air dryers have a standard air inlet temperature of 140˚ F or 180˚ F. Using a dryer with a 225˚ F inlet temperature allows it to function in extreme temperature conditions.
Trailer Weight & Capacity
How is the trailer constructed? Is it built to withstand the weight of heavy equipment and drums of material over time?
What is the cargo capacity? What is the Gross Vehicle Weight Rating (GVWR)? Take everything into account. Can the trailer support two or three sets of material, as well as a generator, compressor, and one or two proportioners?
What is the interior height? Ample headroom makes it easier to change out a transfer pump without tilting the material drums.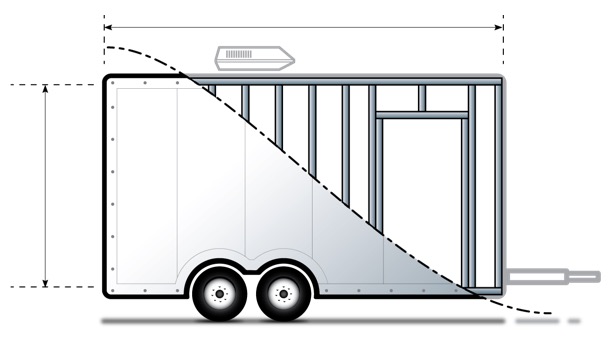 How is the floor of the spray rig finished? Spilled chemicals, sliding barrels and even foot traffic will wear heavily on a floor that isn't built with durability in mind.
Is the spray rig insulated? Does it have an air conditioner and heater? Maintaining the chemical temperature is important to better control the reaction between A and B materials, leading to better material yields. In warm weather, an air conditioner helps prevent material from overheating and expanding drums, and keeps humidity at acceptable levels. In cold weather, a heater makes it easier to warm up materials to optimal spray temperatures.
Is the trailer equipped for proper weight load distribution? Proper weight load distribution keeps tongue weight at an acceptable level, promotes safe towing conditions and prevents swaying. Considerations need to be made for having full sets of chemicals at the start of the day, and returning with much less weight as the drums are empty at day's end.
Have Questions? Let's Talk.
Contact an Expert
We'll help you choose the right product for your job.
Tech Support
Monday-Friday
7:30 a.m.-5 p.m. Central Time
Email Support