Self-Leveling Floor Underlayment
Equipment for mixing and applying self-leveling underlayment
Perfect mix consistency and maximized productivity on self-leveling projects
Applying self-leveling underlayment has never been faster or easier
Forget hand mixing bag after bag of self-leveling underlayment in a bucket. Graco offers rotor stator pumps designed to mix, pump and apply pre-blended cementitious materials, like those used in self-leveling flooring and underlayment applications.
Large jobs are no longer daunting, and the days of hauling pallets of bags all over a job site are over. You can setup an entire mix station outside, and pump the mixed self-leveling compound to wherever it's needed. The results are more consistent, and the time savings are huge.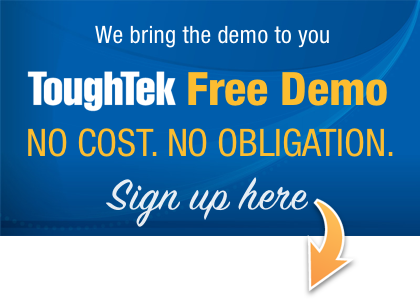 ToughTek Free Demo
Are you ready to see this thing in action? Please complete the information below, and a Graco representative will get in touch to setup a demo at your location.
Materials
ToughTek Handles most pre-blended cementitious construction materials such as:
Self-leveling underlayments
Pre-blended topping materials
Pre-blended non-shrink grouts
Typical Applications
Correct uneven floors
Repair damaged concrete
Provide a smooth surface for carpet, tile, or other floor covering