Multipoint Injection
Dose chemicals up to eight injection points using a single pump and controller. Set, change and remotely monitor the individual flow rates of each injection point to help reduce the number of trips to the well site and minimise downtime.
MULTIPOINT CHEMICAL INJECTION SYSTEM
DISPENSE CHEMICALS UP TO EIGHT INJECTION POINTS USING A SINGLE PUMP AND CONTROLLER
Traditional methods for injecting chemicals in multiple wells typically required a pump and controller at each injection point. The MPI system helps eliminate the need for multiple pumps and controllers and all necessary ancillary equipment per system.
Reduce Equipment & Maintenance Costs
REDUCED FOOTPRINT
Eliminating the need for multiple pumps or chemical injection skids helps reduce the amount of space needed on a well pad when customers use the MPI system.
LOWER COST OF OWNERSHIP
Minimising the number of pumps and control boxes needed for a multi-well installation helps reduce the total cost of ownership.
MINIMIZE DOWNTIME AND NUMBER OF TRIPS TO THE WELL SITE
The MPI system with automation capabilities help minimise interrupted operation. It gives End-Users and Operators the ability to collect well site data, remotely control their chemical injection, and analyse the data necessary to manage chemical usage.
Browse Multipoint Injection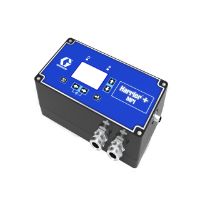 Collect well site data of multiple injection points using one controller, remotely control chemical injection usage for each individual injection point, and analyse the data necessary to manage chemical usage.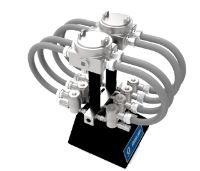 The KRAKN MPI solenoid fluid manifold assembly can replace up to eight chemical pumps when used in conjunction with a single chemical pump. It comes with solenoids that are classified for hazardous locations and general purpose use.
Have Questions? Let's Talk.
Call Support
E-mail Support
Contact an Expert
We'll help you choose the right product for your use.