Fluid Flow Meters & Controllers
Enhance your flow rate management, fluid monitoring and utilise data collection to improve your finishing process. Our fluid flow meters and liquid flow controllers reliably perform in all manufacturing and industrial environments.
IMPROVED PAINTING QUALITY AND PROCESS EFFICIENCY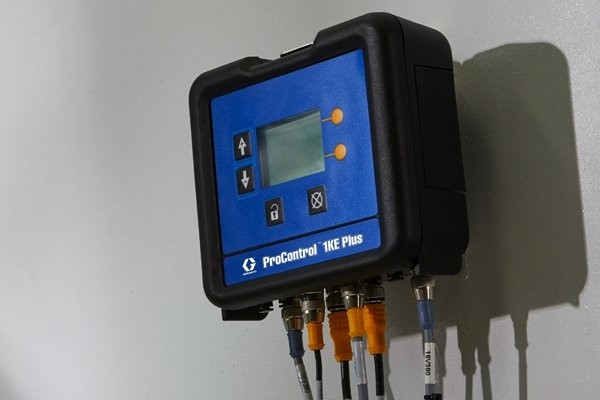 GET A HANDLE ON YOUR COSTS
---
PRECISE CONTROL MEANS REDUCED WASTE
No matter the materials you are using in your factory, our meters and controllers can help you save costs through precise control of the paint application process.
Fluid monitoring provides the information you need to improve production operations. Through comprehensive reporting, you'll quickly get a handle on material use patterns and expenses.
A liquid flow controller allows you to lock specific flow parameters. This ensures consistent results, preventing overspray and waste.
Browse Fluid Flow Meters & Controllers
Have Questions? Let's Talk.
Call Support
E-mail Support
Find a Distributor
For local sales and service support