Spray Packages
Our spray packages include pumps, mounting hardware, hoses and spray guns (air spray, air-assisted, airless, and electrostatic) for metal, plastic and wood applications.
INDUSTRIAL PAINTING EQUIPMENT FOR HIGH PERFORMANCE MANUFACTURING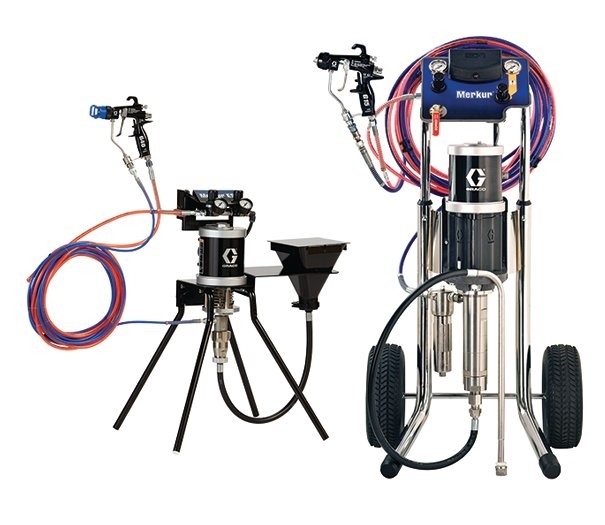 Fast Colour Changes, Superior Quality
The demands of high performance manufacturing often require quick colour changes and the need to apply high quality finishes. Graco's industrial spray packages deliver both, with almost everything manufacturers need bundled into a single package.
Flexible Customization
Choose from multiple configurations designed to improve productivity, reduce costs, lower emissions and provide consistent, high quality finishes on a broad range of materials.
Filter results
---
Pressure Type
---
Pump Ratio
---
Product Type
---
Gun Type
---
Gun Technology
---
Filters
Have Questions? Let's Talk.
Call Support
E-mail Support
Find a Distributor
For local sales and service support