Pneumatic Pressure Washers
For manufacturers or professional after-market installers, Graco offers a broad range of wear resistant coatings sprayers, operating with a variety of wear resistance coating materials. Graco sprayers are ideal for applying bed liners and wear-resistant coatings to the undersides of commercial vehicles and the slip resistant areas of fire trucks and utility vehicles. In addition, our plural component mix and spray equipment for polyurea coatings produces a professional finish for high volume applications.
Spray On Bed Liner Equipment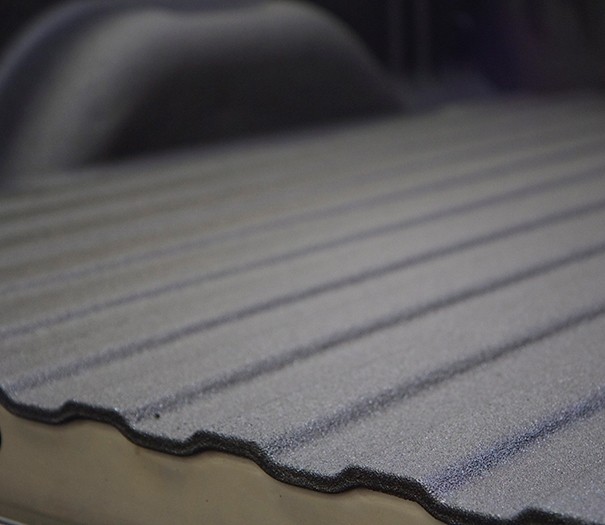 Bed Liner Coatings on Vehicles and Car Parts
No matter your production requirements – spray equipment for after-market installers to turnkey systems for OEMs – Graco has wear resistant coatings sprayers that will meet your needs. Our systems meet the stringent temperature, pressure and mix ratio requirements critical to the successful application of polyurea spray-in bed liners and skid resistant areas of commercial vehicles. Additionally, we offer solutions for robotic and hand spray applications.
RELIABLE GRACO SPRAY EQUIPMENT PERFORMS IN ANY ENVIRONMENT
High Pressures Easily Handle High Solids
Graco's wear resistant coatings sprayers and wear resistance coating materials can easily handle the solids that are used in applying spray-in bed liners in trucks and on other wear & slip-resistant surfaces. If you need flexibility and quality, choose Graco.
Portable Units to Fixed, High Production Systems
Graco offers a wide selection of equipment for every company and application size, including sprayers for factory-installed wear resistant options during vehicle assembly, to sprayers for aftermarket spray in bed liners by professional installers.
Browse Pneumatic Pressure Washers
Have Questions? Let's Talk.
Contact an expert
We'll help you choose the right product for your job.
Tech Support
E-mail Support