Concrete Pumps
Graco's line of high volume cement pumps are designed to make your pre-cast concrete production more efficient. Graco concrete pumps with large hoppers (piston and rotor stator) are capable of pumping large volumes into various moulds such as columns, beams, wall panels, railroad ties, underground utilities, pipes and more. With a range of sizes and capabilities, our pumps can support everything up to large moulds with high vertical material lifting requirements.
HIGH VOLUME MEETS HIGH QUALITY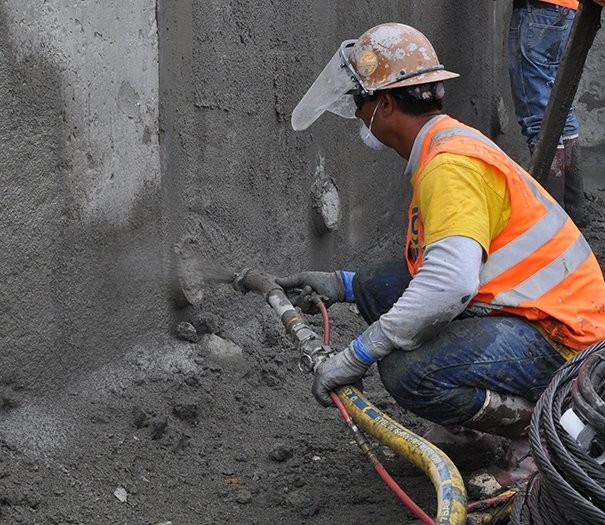 DELIVER CONCRETE TO WHERE YOU NEED IT
Our concrete pumps will make you more productive throughout your workday while preserving your quality standards. With large hoppers, our pumps are ideal for large batch jobs, allowing you to keep pumping longer. Don't let production slow with smaller batch sizes, Graco's rotor stator cement pumps continuously mix and pump a variety of aggregates for your pre-cast concrete production needs.
DESIGNED FOR HIGH PRODUCTIVITY
High Pumping Pressures
With high pressure concrete pumps you can use extended hose lengths and higher pumping heights. And with no stopping or slowing down, you'll be more productive throughout your day.
Large Conrete Hopper Capacities
Large hoppers mean your production moves more efficiently with fewer hopper refills throughout the day.
Pair with a Continuous Mixer for Maximum Productivity
Using a Graco continuous mixer to feed your concrete pump hopper, you're able to handle large volumes of cementitious materials, increasing productivity and improving your bottom line.
Filter results
---
Type
---
Filters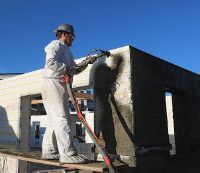 Whether it's mortar, render or EIFS materials, Graco's piston pumps easily spray base coats, finish coats – even air/water-resistive barrier materials – and deliver them with a smooth, steady flow.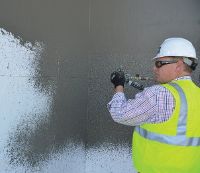 With ToughTek rotor stator pumps, expect long lasting durability and rugged performance – for a range of applications including fireproofing, self-levelling underlay, mortar, render and EIFS.