LSR Nozzles
Graco Fluid Automation is a renowned innovator in equipment for liquid silicone rubber (LSR) materials. In addition to our cutting edge LSR meter mix and dispense equipment, Graco Fluid Automation provides a wide variety of LSR shut-off nozzles and colour injectors with the unmatched accuracy of Graco Fluid Automation equipment. There are several nozzle tip styles and lengths to choose from along with special adapters available to fit most injection moulding machines.
INDUSTRY LEADING INJECTION MOULDING INNOVATION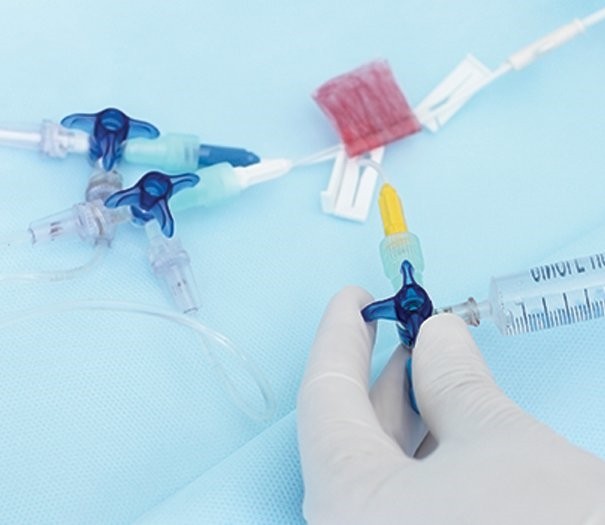 A WIDE RANGE OF SILICONE RUBBER SOLUTIONS
Regardless of the LSR application, Graco Fluid Automation provides standard and custom design solutions for either flange or screw-in style injection moulding nozzles that provide leak-free operation and exceptional cooling capabilities when in contact with a heated mould. Our colour injectors provide manufacturing flexibility to achieve colour ranges from tints to full hues – all with the renowned quality and accuracy of Graco Fluid Automation LSR equipment.
IMPROVE YOUR PRODUCTION EFFICIENCIES
Spend More Time Producing
Graco Fluid Automation shut-off nozzles with standard tip design provide quick tip changes without the need to remove the assembly from the machine. Our colour injectors require only one-third the time necessary to change colours, so your operators spend more time producing finished products.
Maximise Material Usage
LSR materials represent a significant investment for manufacturers. Graco Fluid Automation shutoff nozzles and colour injectors incorporate technology that makes easy to control the amount and frequency of the material used to keep material costs managed and improve efficiencies.
GET HELP FROM A LOCAL DEALER