Tier 1 supplier
OEMs (original equipment manufacturers) demand components that look good and work well under harsh conditions. Tier 1 suppliers throughout the automotive industry achieve durable coatings and precise fluid dispense with Graco solutions.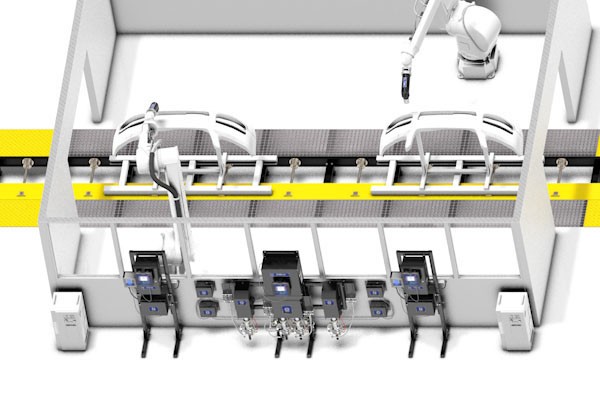 Automotive Manufacturing Solutions
---
Improve productivity
To improve efficiencies and accommodate varied production requirements, OEMs rely on tier suppliers for subassembly operations. From bonding and sealing to fluid dispense and finishing, Graco has a unique line of products for subassembly components.
Bonding, sealing & encapsulation
For the sealing, bonding, and encapsulation of automotive components, there is a wide range of materials available, such as 1-component, 2-component or hot melt materials. At Graco we offer you solutions to pump, meter, mix or dispense these wide varieties of adhesives, which can range from low to very high viscosity materials. Assembly applications include:
Structural adhesives 
Seam sealing
Noise and vibration dampening
Glass bonding
Encapsulating automotive sensors and electronic components
Headlight bonding
Mixing room equipment handles advanced paint chemistry, including adhesion promoters, primers, base coats, clear coats, and two or three-component materials. 
Manual and electrostatic spray guns evenly coat automotive parts. Positive displacement (PD) flow control ensures the right amount and colour reach each part. 
Automatic or manual fluid control systems accurately dispense oil, grease, coolant, water, or other fluids from hazardous or non-hazardous locations. 
Tier 1 Automotive Supplier Speeds Up Production
Transfer efficiency increases by 15 per cent with new air caps for rotary bell atomizers. Upgrade reduces cleaning frequency and advances quality in flocking booth.