Sealant Applicators & Dispense Valves
Graco offers a broad line of precision applicators and dispense valves engineered to provide accurate and repeatable shot and bead dispensing of sealants and adhesives. Engineered to increase production time and maximise production efficiencies, Graco precision adhesive applicators and dispense valves are a smart investment for the future of your business. With proven technology that is easy to operate and service, you can be confident your investment will improve your productivity.
Proven Technology to Improve Your Productivity
Maximise Sealant & Adhesive Yield and Performance
Graco applicators and dispense valves incorporate innovative technologies to deliver accurate dispense and adhesive consistency so you use less material and save money by minimising rework, repair or scrap. Our industry-proven solutions accurately dispense single or plural-component sealant and adhesive materials with a wide range of viscosities and flow rates to maximise efficiencies. Precision pattern control, uniform bead profile and consistent coverage help improve performance and increase throughput.
Increase Your Confidence & Production Time
Simplified Maintenance for Improved Uptime
Graco adhesive applicators and dispense valves are engineered to minimise ongoing maintenance while maximising dispense time. Simple product designs with fewer parts streamline service for minimal downtime.
Reduced Training Time
Many of the Graco precision applicators and dispense valves use the Graco Control Architecture to help standardise functionality across your plant – reducing training time and increasing operator efficiency and productivity.
Custom Solutions Available
For applications with unique requirements and challenges, our expertise and experience can help deliver solutions never before considered. Let our expert engineers help you determine the best solution for your specific application needs.
Browse Sealant Applicators & Dispense Valves
Filter results
---
Gun Activation
---
Application
---
Filters
Filters:
Application: Under-fill
Clear all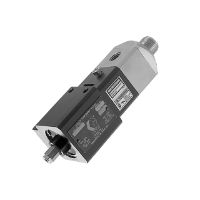 Maximise production and material performance with our complete range of 1K Ultra-Lite Applicator & Dispense Valves from Graco. These lightweight valves were designed for durability and long service life for a multitude of bead dispense applications.
Have Questions? Let's Talk.
Call Support
E-mail Support
Contact an Expert
We'll help you choose the right product for your use.