Hot Melt Granular Gluing System
For industrial applications using hot melt granular adhesives that come in pellet or pillow form such as metallocenes, fugitives, pressure-sensitive adhesives (PSA), and ethylene vinyl acetates (EVA), the InvisiPac hot melt glue machine provides increased performance while maintaining material integrity.
Bulk Hot Melt Adhesive Supply Systems
For bulk adhesives such as butyl rubber, epoxies, EVA, PUR, polyamide, polyisobutylene (PIB) and other hot melt materials, Therm-O-Flow provides industry-leading melt rates for greater production capacity, and precision temperature control for better end results.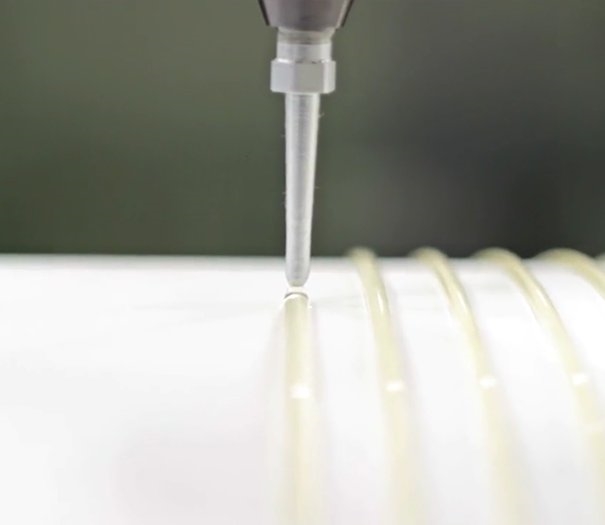 Hot melt adhesive is a key component in many of today's complex manufacturing processes. Some applications include packaging, product assembly, woodworking, bookbinding, cable assembly, insulating glass, automotive interiors, RV lamination, solar panels, advanced composites and more. Regardless of the application, unplanned downtime and lost production can cost businesses thousands each year.
As solid materials (at room temperature) with no solvents or water, hot melt adhesives provide excellent bonding strength in a short amount of time. Once heated, the hot melt glue is able to penetrate the material surface and create a strong bond. Depending on the bonding material, the bond can be similar to welding from the high temperature during the application process.
Browse Hot Melt Supply Systems
Have Questions? Let's Talk.
Call Support
E-mail Support
Contact an Expert
We'll help you choose the right product for your use.