Worldwide locations
Graco supplies technology and expertise for the management of fluids and coatings in both industrial and commercial applications. We design, manufacture and market systems and equipment to move, measure, control, dispense and spray fluid and powder materials. A recognised leader in our specialities, we serve customers in over 100 countries across six continents.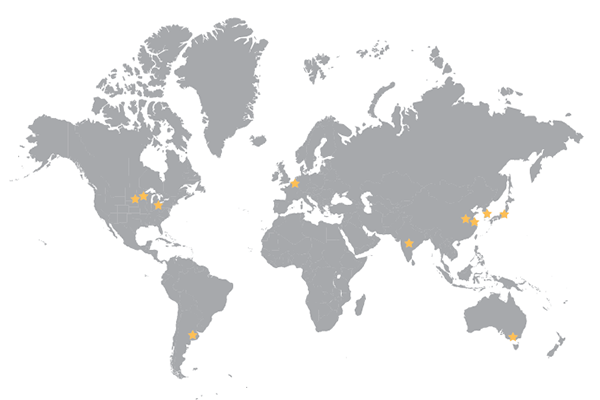 EUROPE, MIDDLE EAST & AFRICA
Graco Belgium - Maasmechelen
EMEA headquarters with sales, marketing, distribution, customer service, product training and technical support for all product lines.
Graco Germany - Aachen
The Aachen location is the home of the European engineering team and focuses on supporting and promoting Graco solutions for the e-mobility industry.
Graco Brazil - Porto Alegre
Regional office in Rio Grande do Sul, Brazil provides support in sales, customer service, technical support, product training, logistics and distribution.