Press release - May 7, 2021
Meet PowerFill 3.5, Graco's new loading pump for drywall finishing
The first battery-powered loading pump for drywall finishing
Have you heard the rumours about a revolutionary new Graco drywall finishing product? They're all true! It's the industry's first battery-powered loading pump for drywall finishing. Replacing a manual loading pump, it is designed to fill all manual or automatic taping and finishing tools easily and consistently throughout the day, without the usual fatigue.
With PowerFill 3.5™ hand pumping is history. That is great news because it means you can:
Save time and work more easily 
Reduce fatigue and injuries
Raise their profits and upscale their business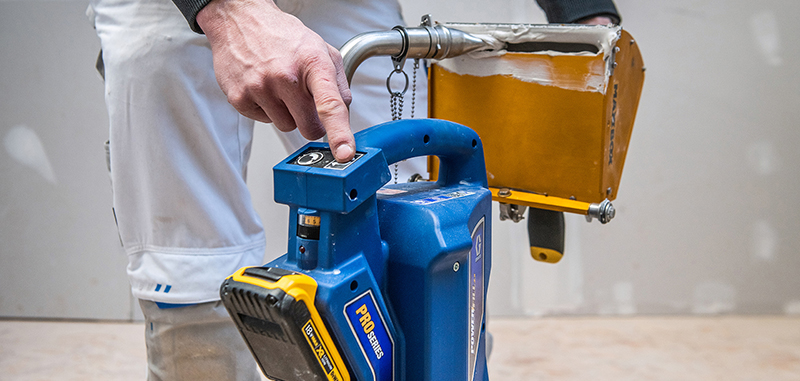 Designed and built according to the high Graco quality standards you're familiar with, PowerFill 3.5 comes in 3 series: a Standard Series for residential and remodelling jobs, and 2 Pro Series for large residential and commercial jobs.
Standard Series for occasional residential and remodelling jobs, with all standard features included
Pro Series for large residential and commercial jobs requiring more productivity
Pro Series XL should be considered when working with larger bucket sizes
For more information, visit www.graco.com/powerfill.
PowerFill
Finish every job faster and never hand pump again with Graco PowerFill 3.5 cordless loading pumps. With a Standard Series pump that is ideal for simply replacing a fatiguing hand-pump or the Pro Series pumps with additional features for maximum productivity, there is a PowerFill for every business.