Press release - 5 March, 2020
Modularity from your doorstep to a multitude of simultaneous job sites with the new T-Max family
Improving flexibility and versatility on plaster and texture job sites
The new Texspray T-Max™ electric texture sprayers provide the capability and performance to spray almost all interior and exterior applications – whether you spray smooth compound for interior skim coats and decorative finishes or aggregate-based materials for exterior jobs.
A modular design tuned for 1-person handling and supported by a multitude of hose solutions and applicators, T-Max has what it takes to deliver a professional finish.
Explore the Texspray T-Max range through its well established T-Max 506 and T-Max 657 units. Or step up to the latest addition: the Texspray T-Max 6912, a more powerful addition to the T-Max family combining an airless solution for spray plasters and an air-assisted solution for aggregates up to 2 mm.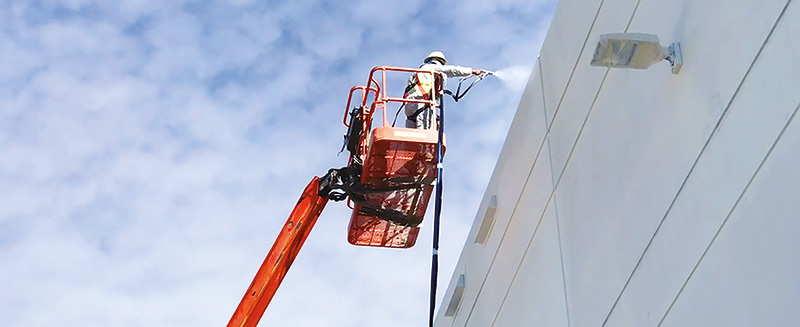 Texspray T-Max 506 and 657
Specifically designed to apply most interior plasters and fillers in combination with an external compressor and an air-assisted applicator allows you to spray decorative plasters with aggregates up to 1mm.
TexSpray T-Max 6912
The newest, easiest way to spray smooth and aggregate materials on exterior and interior texture jobs. From textured acrylics, synthetic stucco, EIFS, acoustics, joint compound and more. The sprayer enables you to easily apply spray plasters without a compressor or switch to air-assisted mode to spray decorative finishes and heavy aggregates up to 2 mm.
Find out more on www.graco.com/tmax.
TexSpray T-MAX
Graco T-MAX texture sprayers are ideal for contractors looking to increase productivity in their wall finishing applications. These sprayers have the capability and performance in a smaller size for easy transport and maneuverability on the job.