Graco is a global, return on investment (ROI) driven company that focuses on consistently making sound economic decisions for the business, shareholders and customers on a global scale.
The credit department is in close contact with our customers to ensure appropriate credit is granted and funds are collected on a timely basis.
Our finance department ensures timely preparation of financial statements, statutory, vat and tax filings for the various legal entities and branches in EMEA. They also provide accurate and up-to-date reporting to the commercial and operational teams.
The accounts payable team ensures prompt processing and payment of supplier invoices and expense notes.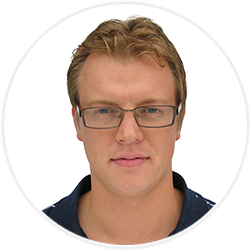 "After having worked as a financial consultant in Accounts Payable for various companies, Graco offered me a job as an Accountant in 2008.
During this period, by learning means, I became a Graco AP Accounting specialist. Moreover, the company gave me the opportunity to follow external training to further develop my accounting skills.
By taking initiatives to optimise processes and being involved in various finance projects, I have grown to the role as AP Supervisor. In this position, I am able to impact on the quality of data to both help the company and my team grow in a very dynamic and interesting international environment."
 
Wim Hayen
Accounts Payable Supervisor
Join the Graco Team
If you're ready to take the next step, we'd love to have you on our team. Explore our open positions.