Marketing & COMMUNICATIONS
The marketing departments at Graco are fast-paced and entrepreneurial.
The marketing departments at Graco are fast-paced and entrepreneurial. We look for individuals who thrive in an ambiguous environment and who are willing to try new tactics and take risks to make their own footprint within the company.
With this freedom to define your own marketing strategy comes high standards, high expectations and opportunities for mobility.
In today's digital age, we are continually developing cutting-edge products in a number of diverse, global markets. You'll work in a collaborative environment in partnership with our sales teams, development engineers and manufacturing operations to bring the best products to market.


A dedicated team of multi-lingual marketing specialists are continuously working on projects to help our distribution grow the market. Graco's product marketing specialists collaborate extensively with both distributors and field users with the aim of developing the right solution for any application need.
Our Trade Marketing and Communications team are experts in defining the strategic needs of developing campaigns, organizing events and creating digital or printed communication material.
The in-house graphic designers develop over 4000 projects per year, including an extensive range of branded communication material such as roadshow trucks & trailers, displays, posters,…, creating documentation in more than 20 languages.


Watch the testimonial from Goedele Verlinden (Trade Marketing and Communication Director EMEA):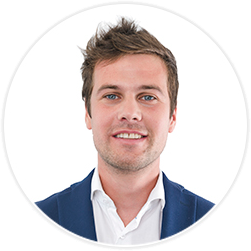 "I have been able to nurture my skill set and advance my career thanks to the development and growth opportunities within Graco. There is no limit on opportunities to help define the offering and make a significant impact on the business!

I am passionate about better understanding the needs of our customers in order to provide them with the solutions and the services they need and deserve when buying our product. And that exact focus on providing A+ service for every customer, every time is at the core of Graco."
 
Pieter De Swerts
CED Trade Marketing Manager
Join the Graco Team
If you're ready to take the next step, we'd love to have you on our team. Explore our open positions.