WAREHOUSING & ASSEMBLY
Graco EMEA has a centralised distribution centre, located in Maasmechelen, Belgium. All Graco products are booked into stock as soon as possible.
Graco EMEA has a centralised 13,200 sq. metre distribution centre, located in Maasmechelen, Belgium.
An average of 23,000 different products are stocked in Maasmechelen in about 40,000 warehouse locations. With the goal of increasing our efficiency and order response times, in 2013 we implemented an automated retrieval system.
By connecting this system directly to our warehouse system, we are able to deliver our products faster and  more precisely to our customers in Europe, Russia, Africa and the Middle East.

We also assemble over 10,300 different product packages and our assembly team commits to build the ordered units or kits within 4 days after receipt of the customer order. 
They are expert in reading technical drawings in order to assemble the units correctly and to ensure the equipment  works perfectly by conducting performance tests before the unit is shipped to the customer.

Our warehouse handlers are committed to high efficiency in order to satisfy the customer, coupled with being very accurate to avoid mistakes. They are all licensed to use forklift and reach trucks as transport means. The use of scanners and automatic order picking systems has no secrets for them.  
Efficiency is high priority to everyone, as such focusing continuously on opportunities for improvement.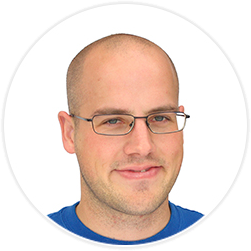 "Graco offered me the chance to start as a trainee as a warehouse handler. There I did my best to handle all products with care and to treat all the drivers, customers and my colleagues, with respect.
I did this job with all my heart and now it's a privilege to be one of the team leaders.
So through hard work, good communication and a nice atmosphere amongst the people in our warehouse, we all give our best to contribute to our A+ service."
 
Gert Goossens
Warehouse Team Lead
Join the Graco Team
If you're ready to take the next step, we'd love to have you on our team. Explore our open positions.