Grinding & Scarifying Equipment
Graco's grinders and scarifiers are the choice of contractors looking to remove pavement markings, perform inlay grooving, and smooth uneven surfaces. Our pavement marking removal equipment delivers unmatched results while being able to handle the daily demands of professional contractors.
REMOVE PAVEMENT MARKINGS, SMOOTH UNEVEN SURFACES AND PERFORM INLAY GROOVING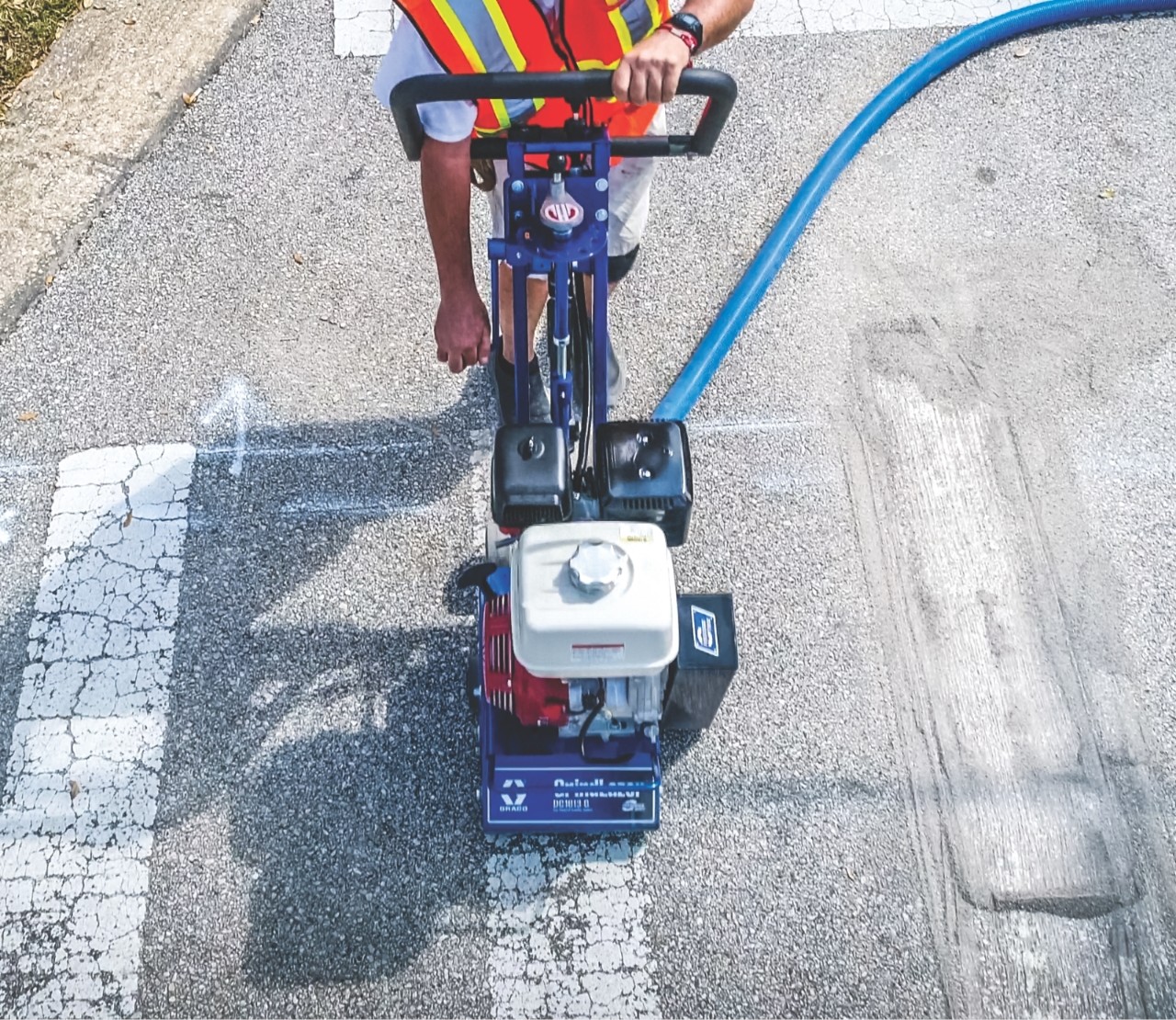 Field-proven asphalt grinders & scarifiers
Only Graco delivers the industry's first choice for scarifier systems, backed by a solid reputation for proven quality, maximum performance, reliable warranty coverage and unmatched on-the-job productivity. Graco scarifiers are designed to exceed the professional contractor's standards for quality and performance. Graco is the name to turn to today and in the future as your business grows.
Industry-Proven Solutions for Asphalt Grinding Applications
Unmatched Productivity
Superior design, innovative technology means you'll be getting the highest productivity in a scarifier – only from Graco. We stand by our products and don't settle for less than the best.
Industry Leading Warranty
Every Graco pavement marking grinder and scarifier is backed with a warranty and more than 90 years of proven commitment to the professional contractor.
Browse Grinding & Scarifying Equipment
Filters:
Type: Module Riding Attachment
Clear all
Why walk when you can ride? Graco offers two high performance LineDriver attachments that connect to your GrindLazer to double your pavement maintenance productivity.
Have Questions? Let's Talk.
Call Support
Monday–Friday
7:30 a.m.–5:30 p.m. Central Time
Email Support
Find a Distributor
For local sales and service support