Protective Coatings Spray Equipment
For contractors looking for the industry's broadest selection of protective coatings sprayers, Graco offers unmatched high-pressure performance and cost-saving reliability. These built-to-last sprayers and components are designed to handle polyurea, urethanes, 100% solids epoxies, and more.
Sprayers that handle the toughest protective coatings and corrosion control applications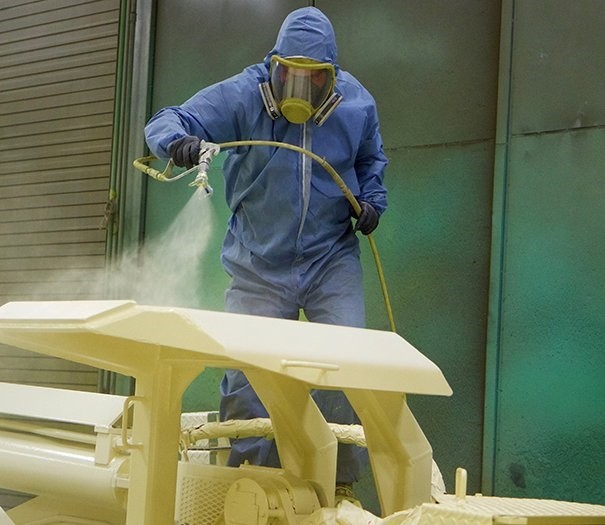 Equipment for a Broad Range of Coatings
Graco's protective coatings hoses, guns, and accessories can handle a wide range of the industry's most stringent solids—medium to high—including 100% solids and solvent-free coatings. Regardless of your application, spray with the best.
Graco offers a complete lineup of the industry's most dependable single-component sprayers—in the exact size you need to accomplish any airless spray project where high-pressure performance is required.
Replace hot potting and hand mixing with the precise mixing and flawless performance of Graco's plural-component equipment, allowing you to spray the toughest high-solid materials accurately and on-ratio every time.
Browse Protective Coatings Spray Equipment
Filter results
---
Material Application
---
Filters
Filters:
Type: Plural Component Sprayer
Clear all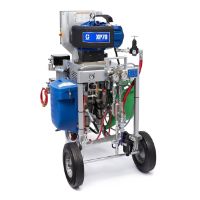 Engineered for projects that require faster-setting two-part coatings, Graco XP Sprayers are easy to use and provide on-ratio, excellent spray quality for fast-curing materials.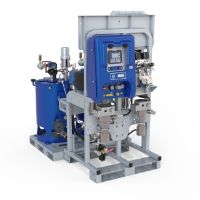 The Graco XM plural-component sprayer provides precise ratio control and handles a wide range of two-component materials. The sprayer is engineered to proportion accurately, even at high flow rates, for increased productivity and profitability.
Have Questions? Let's Talk.
Call Support
Monday–Friday
7:30 a.m.–5:30 p.m. Central Time
Email Support
Find a Distributor
For local sales and service support