How Hydraulic Spray Foam Machines Work
Hydraulic Spray Foam Systems
This article explains how hydraulic spray foam machines work and some things to consider before buying one. 
Hydraulic two-component spray foam technology was introduced in the 1970s. As the name implies, a hydraulic power pack is used to power the hydraulic driver that provides the force to fully pressurize the chemical proportioning pumps. These systems are designed for use with fast setting polyurethane two-component foam and polyurea coatings.

Some high-quality hydraulic foam spray systems include a hydraulic valve mechanism that enables the hydraulic driver to change directions required by the reciprocating pump design.  

Among the advantages of a hydraulic spray foam system is fast pump changeover. When a reciprocating pump changes direction, there is a momentary loss of pressure. Because hydraulic oil is not compressible, these hydraulic systems changeover very quickly, minimizing pressure loss.  
Minimizing Pressure Imbalance
Another advantage of this hydraulic technology is the horizontal pump orientation. This places the chemical pumps on either side of the hydraulic driver, minimizing pressure imbalance.
High-quality hydraulic foam spray systems also include devices that measure pressure to ensure the two-component chemical pumps are delivering the same pressure and maintaining a good ratio.  If a pressure imbalance is detected by the system, it will automatically shut down to prevent the operator from spraying bad foam or coating. The operator also receives a message indicating the reason for the shutdown, so the problem can be corrected.
These higher quality systems also employ primary heaters that heat the chemical to the operating temperature, as well as heated hoses to maintain the temperature set point and ensure that good quality foam is applied.
The foam and polyurea chemicals used with spray foam systems must be heated to a range of 110 F to 180 F. These systems typically have large electric primary heaters to heat the chemicals to the desired temperature set point. 
In theory, the hoses could simply be insulated to maintain chemical temperature set points, but insulation alone is not enough when a contractor starts up in the morning or during an extended shutdown during the day.
Heated hoses raise the chemical temperatures in the hose to operating levels at start up and maintain the temperature set point throughout the day.
While maintaining the temperature of the chemicals is key, heated hoses should not be used as a way to boost chemical temperatures above the temperature set point of the primary heaters.
In addition, electrical power in 200-240 or 350-415 voltage is required for the proportioning pump, primary heaters and heated hose. Compressed air also is required for the applicator.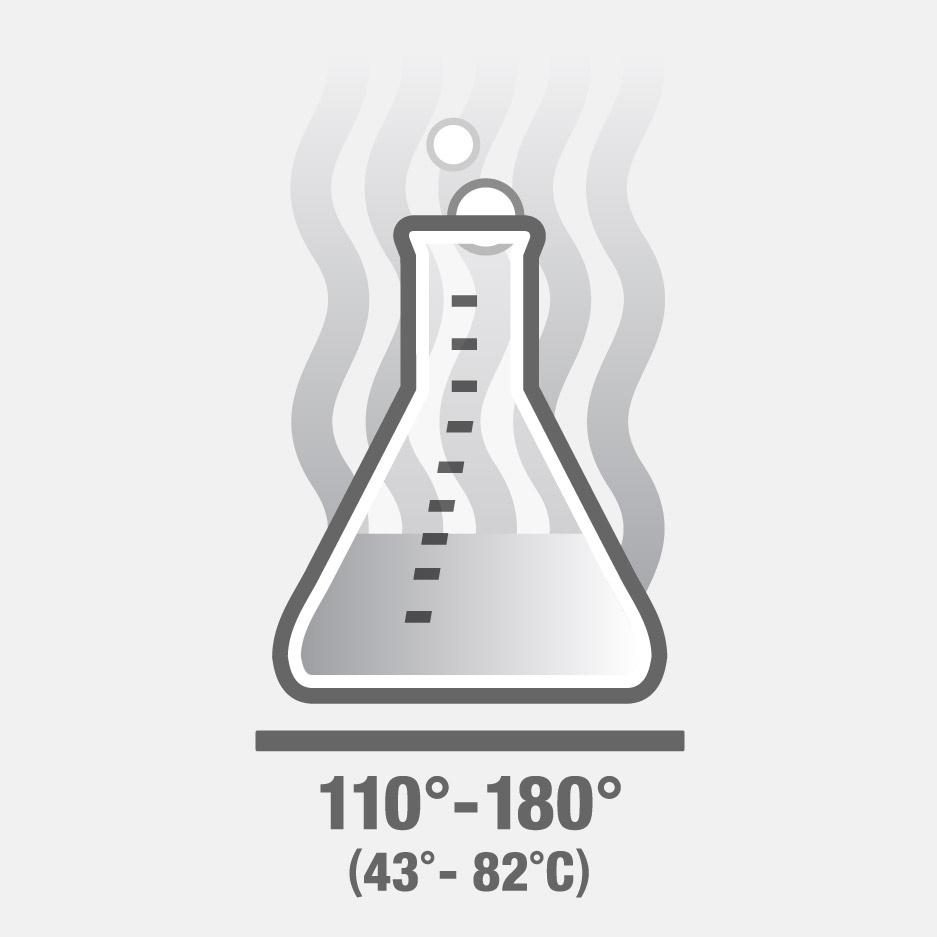 Is A Hydraulic Spray Foam System Right For You?
Hydraulic spray foam systems have been used very successfully for a wide variety of jobs, and some models provide tremendous throughput and heat performance required for very large roofing applications.
There are a variety of hydraulic spray foam systems available, so buyers should take some time to understand the pros and cons of each type, and how each works. Besides hydraulic, there are also electric and air-driven (or pneumatic) spray foam machines.
Have Questions? Let's Talk.
Contact an Expert
We'll help you choose the right product for your job.
Tech Support
Monday-Friday
7:30 a.m.-5 p.m. Central Time
Email Support