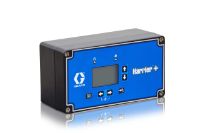 Graco AC and DC electrically powered Harrier controllers offer basic off/on time control with the Harrier EZ and enhanced smart control capabilities with Harrier+ controller. Harrier+ remotely manages chemical injection pumps and has tank level monitoring via SCADA or through cellular mobile connect...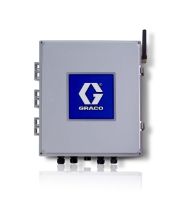 Modular Control Boxes can be ordered to include the choice of charge controller, pump controller and completely wired and installed. For DC operated solar systems, additional options include one to four battery options. NEMA rated control boxes are also offered in DC and AC power options.
Do You Have Product Questions?
Call Support
Monday - Friday
7:30 a.m.- 5 p.m.
UTC -6h
(USA Central Time)
Email Support
Contact an Expert
We'll help you choose the right product for your use.