Powertrain
Whether it is engine gasketing or fluid transfer, Graco has a solution that will meet the highest standards for powertrain applications.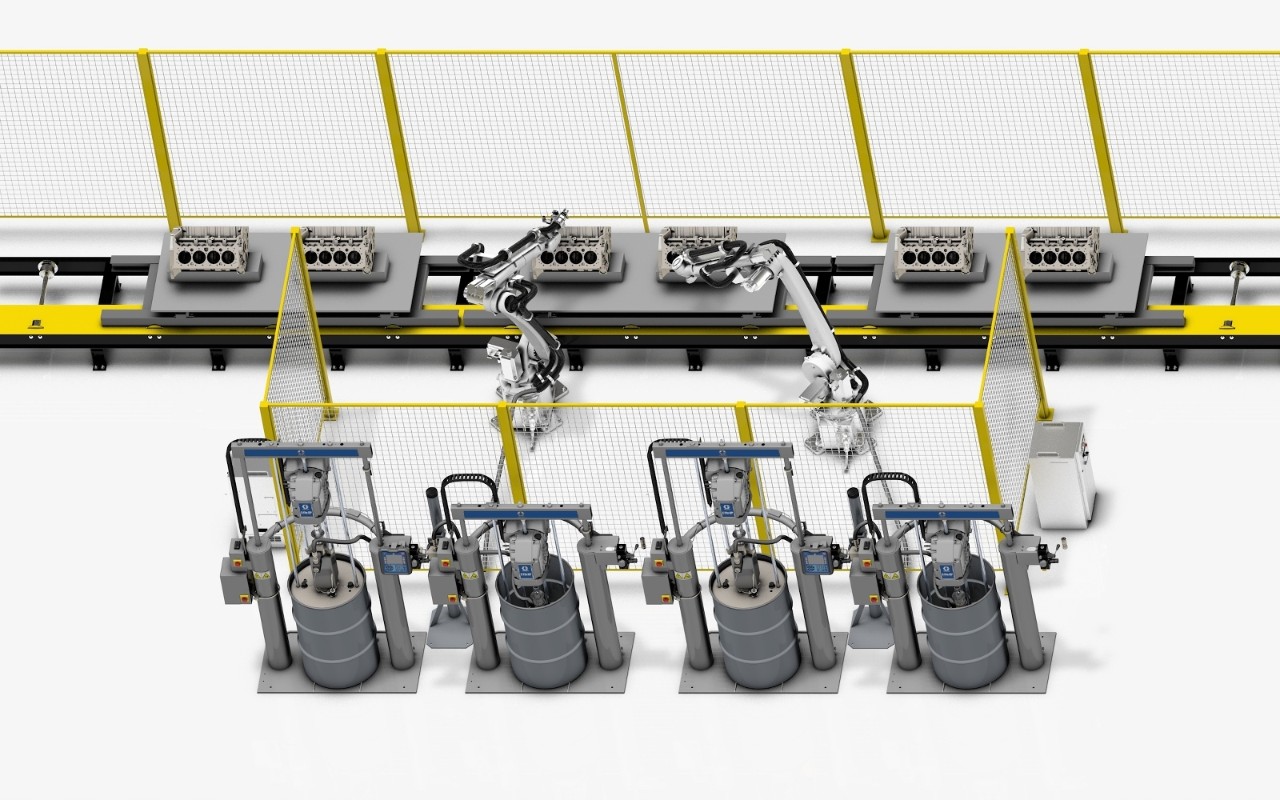 Solutions for automotive manufacturing
---
Increased efficiencies
Graco dispense equipment for powertrain applications can help original equipment manufacturers and tier suppliers increase efficiency by reducing material costs and improving processes for engine, gearbox and power distribution unit assembly.
Browse powertrain solutions
By using robotic arms to apply form-in-place compression gaskets, Graco systems provide an alternative to manual application. This cure-in-place method provides a low-cost method of gasketing through lowered labour needs and offers design flexibility, fewer quality defects, and little to no wasted material as one would normally find with legacy die cut gaskets. Other benefits include:
Improve productivity
Fully automated gasket dispensing
Reduction in material costs
Superior flexibility & positioning tolerances
Eliminates an unnecessary gasket inventory
Graco powertrain gasketing systems are engineered for precise metering and controlled flow creating the exact profile required by a number of powertrain gasketing applications.

Automatic or manual fluid control systems fill engines and gearboxes with precise amounts of oil, grease, water and other automotive fluids.