Hydraulic Accumulator Pumps
Graco's hydraulic accumulator supply pumps are used to supply hydraulic oil to accumulators in oil rig blowout prevention systems. These rugged, air-powered pumps are designed with efficient, large-ported air valves. Manufactured from lightweight, corrosion-resistant aluminium, Graco's accumulator pumps have become a mainstay in oil fields around the world.
SUPPLY HYDRAULIC OIL TO ACCUMULATORS IN CASE OF BLOWOUTS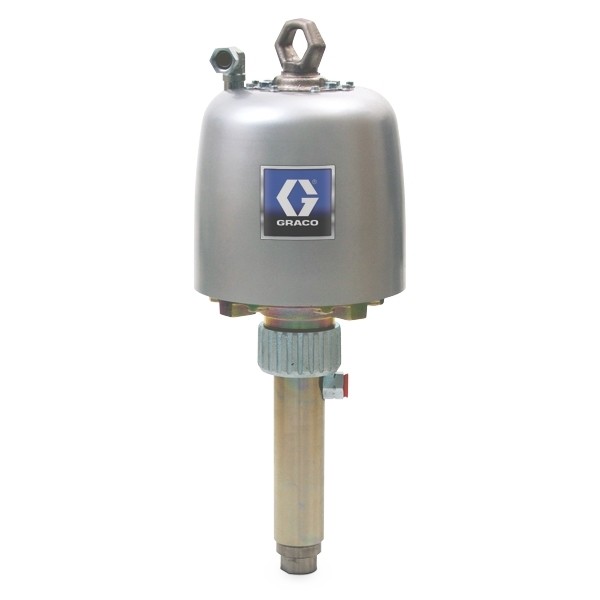 COMPACT, LOW-PROFILE DESIGN
Our rugged accumulator supply pumps are compact, with a low-profile design that makes installation easier than competitive pumps. Additionally, we build them to operate reliably in the harshest of working conditions.
TESTED TO 10 MILLION CYCLES WITHOUT FAILURE
Minimise Pump Downtime
Downtime is minimised by an air motor design that has been developed and tested for more than 10 million cycles of operation.
Grounded Lugs Prevent Static Build Up
For added safety, we design our supply pumps with grounded lugs to prevent static build-up.
Crafted from Long-Lasting Aluminium
We designed our pumps to be corrosion resistant by building them out of aluminium. Coupled with reliable motors, expect our pumps to last for years.
Browse Hydraulic Accumulator Pumps
GET HELP FROM A LOCAL DEALER
Do you have any product questions?
Technical support
+32 89 770 847
Monday - Friday
8:30 - 17:00 CET
General support
+32 89 770 865
Monday - Friday
8:30 - 17:00 CET