Fluid Dispense & Batch Control Systems
Graco's cost-effective, user-friendly electronic batch control system allows manufacturers to dispense pre-set amounts of fluid along assembly lines or wherever accuracy is essential. Quickly fill cavities with oil, grease, coolant, water and other industrial fluids.
Browse Fluid Dispense System Controllers and Fluid Panels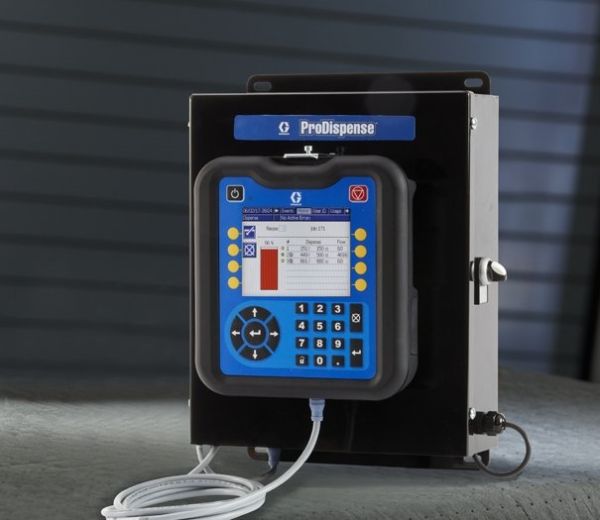 Deliver up to eight fluids at many dispense points. Measure volume, track material use and report results in non-hazardous or hazardous areas.   
ProDispense
GET HELP FROM A LOCAL DEALER
Do You Have Product Questions?
Technical Support
+32 89 770 847
Monday - Friday
8:30 - 17:00 CET
General Support
+32 89 770 865
Monday - Friday
8:30 - 17:00 CET