Trim & final assembly
Automotive trim and final assembly lines rely on Graco products for glass bonding, fluid dispense, spot repair, and other applications.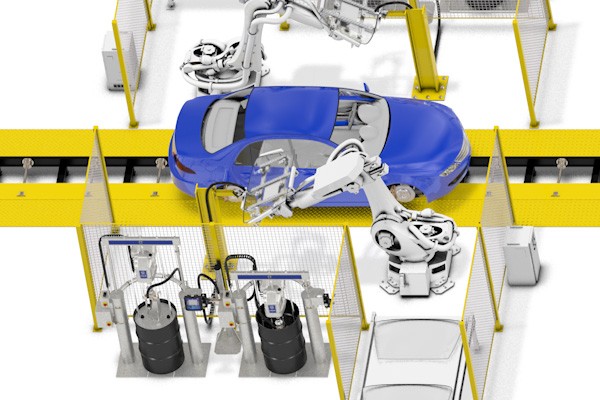 Solutions for automotive manufacturing
---
Perfecting the final touch
Graco has a long track record for reliable, high-performance equipment that handles low to high viscosity materials. Whether it concerns applying windshield urethanes or filling up fluids under the hood, we have a full line of innovative dispense solutions.  
Browse trim & final assembly solutions
Glass bonding, sealing & glazing
In automotive assembly, precise application of sealants and adhesives in window glazing applications is critical to deliver superior adhesion, durability and leak-free performance. Graco offers superior bead accuracy and consistency, from manual to automated dispensing processes. 
Paint sprayers prove essential to the colour match and consistent quality needed to refinish defects so that vehicle buyers notice only a smooth, seamless finish.
Metering systems fill gearboxes, motors, coolant systems, and more with precise amounts of oil, grease, coolant, water and other automotive fluids.