Industrial Paint Sprayers
Our spray packages include pumps, mounting hardware, hoses and spray guns (air spray, air-assisted, airless, and electrostatic) for metal, plastic and wood applications.
INDUSTRIAL PAINTING EQUIPMENT FOR HIGH-PERFORMANCE MANUFACTURING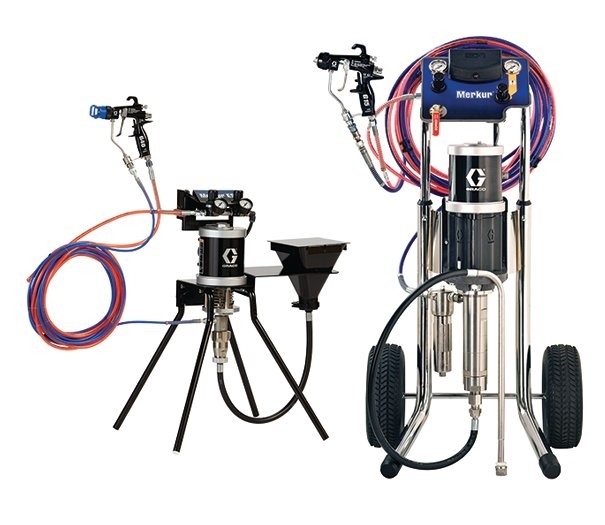 Fast Colour Changes, Superior Quality
The demands of high-performance manufacturing often require quick colour changes and the need to apply high-quality finishes. Graco's industrial spray packages deliver both, with almost everything manufacturers need to be bundled into a single package.
Flexible Customisation
Choose from multiple configurations designed to improve productivity, reduce costs, lower emissions and provide consistent, high-quality finishes on a broad range of materials.
Browse Industrial Paint Sprayers
Filter results
---
Pressure Type
---
Pump Ratio
---
Product Type
---
Gun Type
---
Gun technology
---
Filters
Do You Have Product Questions?
Technical Support
+32 89 770 847
Monday - Friday
8:30 - 17:00 CET
General Support
+32 89 770 865
Monday - Friday
8:30 - 17:00 CET