Double Diaphragm Food Grade Pumps
Graco's air operated, and electric double diaphragm pumps are designed to pump a broad range of foods, including concentrated fruit juices, sauces, pastes, starches, wine, food-grade oil, jams and jellies. Our flexible food grade diaphragm pumps are ideal for applications requiring high flow rates and portability. Additionally, we designed them for rigorous, continuous use with quick knockdown features that make the pumps easy to clean.
FOOD GRADE PUMPS - IDEAL FOR LOW- TO MEDIUM-VISCOSITY FOOD PRODUCTS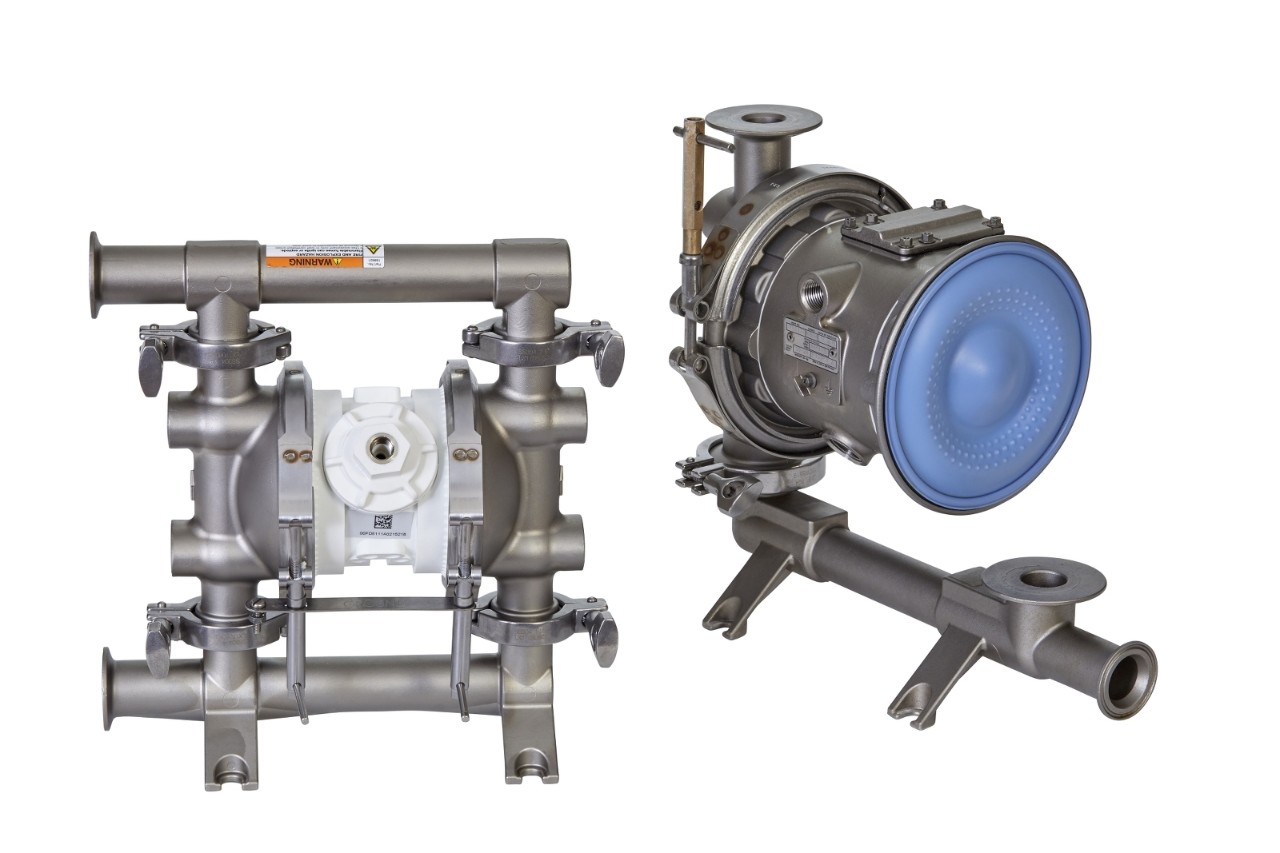 Food transfer flexibility in a portable design
Our portable sanitary double diaphragm pumps offer food processors flow rates that are at least 25% greater than many competitive pumps. And higher flow rates give you the flexibility to process more food products, ranging from low to medium viscosity fluids. Additionally, Graco's class-leading dependable diaphragm pumps offer a wide range of food-grade elastomers including Santoprene, PTFE and overmoulded EPDM/PTFE.
MEETS STRINGENT FDA GUIDELINES
High Flow Rates
With high flow rates, your Graco sanitary double diaphragm pumps can quickly move pastes, jams and jellies from large holding vessels, or repackage fluids from original container to smaller receptacles.
All Fluid Contact Areas FDA-Compliant
For maximum safety, all fluid contact materials in our sanitary double diaphragm pumps also comply with FDA regulations, including the U.S. Code of Federal Regulations (CFR) Title 21.
Wide Range of Food Grade Elastomers
Our dependable diaphragm pumps offer food manufacturers a wide range of food-grade elastomers including Santoprene, PTFE and overmoulded EPDM/PTFE. Graco's designs improve wear and diaphragm life, especially in abrasive applications.
Browse Double Diaphragm Food Grade Pumps
Filter results
---
Diaphragm Material
---
Ball Material
---
Filters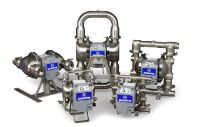 Designed to meet the growing demand for clean energy and sustainable technologies, QUANTM is the world's first (and only) affordable, hygienic electric-operated double diaphragm (EODD) pump built to minimise energy consumption and related costs by up to 80%. Innovative new FluxCore electric motors a...
Graco's SaniForce air operated diaphragm pump models provide the design flexibility and variety of flow rates to handle multiple applications and corresponding requirements. Floor mounted or stand mounted, with and without leak sensors, SaniForce diaphragm pumps can be configured to meet any of your...
Do You Have Product Questions?
Technical Support
+32 89 770 847
Monday - Friday
8:30 - 17:00 CET
General Support
+32 89 770 865
Monday - Friday
8:30 - 17:00 CET