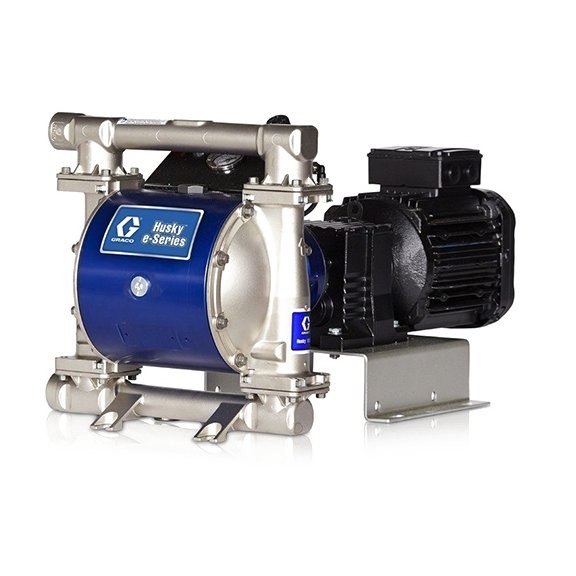 Versatility meets efficiency
Professionals across all industries have been looking for ways to reduce pump failures and expensive maintenance, while improving overall performance at the same time. Graco's unique Husky electric diaphragm pumps are the most energy-efficient and technologically advanced double diaphragm pump series on the market.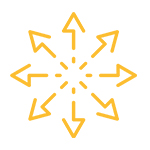 Husky EODD pumps are designed to operate in the harshest working environments. They handle a wide variety of fluids such as slurries, abrasives, corrosives, and shear-sensitive materials. With pressures ranging from 1 to 7 bar and flow rates up to 830 liters per minute, they can be used for a wide range of applications in industries such as oil and gas, chemical, food and nutrition, water and wastewater, pharma etc.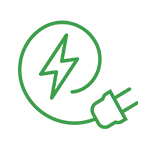 The Husky EODD pump combines all the benefits of a traditional air operated diaphragm pump with the efficiency of an electric drive. This way, energy consumption is reduced up to 5x compared to AODD pumps. Husky pumps are built to last, with the best materials and according to our highest quality standards. Operation costs and maintenance are brought to a minimum, making the Husky EODD a powerful cost-effective and energy-efficient solution.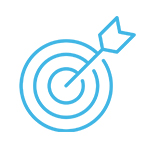 The Husky EODD pumps are the only EODD pumps that stall under pressure without additional switches and controls. This unique feature prevents pump failures due to clogged lines or closed valves. It can operate at low pulsation, unlike other electric pumps, eliminating the need to install expensive pulsation dampeners or surge tanks. Furthermore, the Husky EODD's seal-less design prevents leaking and failures due to run-dry pump conditions.
ENERGY EFFICIENT AND BUILT TO LAST
---
ADVANTAGES OF THE HUSKY ELECTRIC DIAPHRAGM PUMPS
How it works
---
Electric drive instead of compressed air
The main difference from an air operated diaphragm pump is the center section of the pump, as it uses an electric drive instead of compressed air. The center section of the pump is filled with pressurized air and is mechanically moved by the motor, so it pushes and pulls the diaphragm from left to right. This back-and-forth motion forces liquid out of the fluid chamber and into the outlet manifold, while filling the opposite fluid chamber via the inlet manifold. Husky EODD pumps do not consume air; they only use air to charge the center.
Configure Your Electric Husky Pump
The electric Husky pumps come in a wide range (ATEX models available). You can also choose from a wide selection of materials to handle numerous applications, including corrosive and abrasive fluid transfer.
Not sure how to select your pump? Use our pump configuration tools to select the ideal pump for your application:
Step 1: Chemical Compatibility Guide
Use this tool as a general guideline for pump selection and to determine compatible materials.

Step 2: Materials of Construction Guide
This tool will allow you to find the most cost effective match for your application.   

Step 3: Electric Diaphragm Pump Selector
Which pump works best for your application? Use this tool to configure your pump.

Browse Husky Electric Double Diaphragm Pumps
Contact Us
For more information, to request a quote or to get in contact with your local distributor.
Do You Have Product Questions?
Technical Support
+32 89 770 847
Monday - Friday
8:30 - 17:00 CET
General Support
+32 89 770 865
Monday - Friday
8:30 - 17:00 CET