Positive displacement
True positive displacement technology allows us to achieve the most accurate mixing ratio available on the market.

What is positive displacement?
Positive displacement (PD) is a method that moves a fixed volume of material at a constant flow and speed. To achieve true positive displacement, industrial finishing systems need to be set up to avoid material slippage and packing.
Graco uses dosing cylinder pumps for accurate mixing and dosing of plural-component material in factory paint mix rooms. Such technology ensures better mixing efficiency, maximum flow control and consistent performance. At the same time, it can reduce solvent use and material waste throughout your finishing operation, from the mix room to the spray booth or paint line.
Why choose positive displacement systems?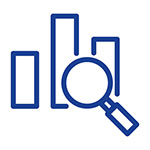 Control
Positive displacement systems allow you to mix plural-component paint and other material with extraordinary accuracy. Dosing pumps ensure a constant flow rate and pressure, allowing paint mix room operators and painters to pause and resume their work at any time.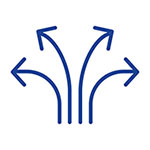 versatility
Mix up to four components at a time and experience effortless colour changes. Positive displacement pumps and mixing systems can process a wide range of materials at various pressures and speeds and using various catalysts.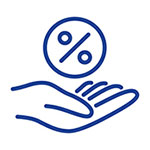 Efficiency
Efficient systems can save you a lot of time and resources. Faster flushing and smooth colour changes mean that positive displacement pumps require less maintenance and produce less waste.

Positive displacement

VS gear pumps
True positive displacement technology is slowly but surely replacing traditional gear pump systems for plural-component paint mixing.
Long promoted as the most suitable technology, gear pumps have a series of obvious flaws that can easily be solved by a PD proportioner.



How it works


Positive displacement vs gear pumps
The gears in a gear pump wear down over time,  allowing material to slip. This leads to inaccurate dispense. With true positive displacement, a dosing cylinder pump can prevent material slippage completely, ensuring a smooth and consistent flow and lower maintenance costs.
 
  FLOW RANGE

PD PUMPS

Wide flow range using only one pump
(20-800 cc/min)

GEAR PUMPS

Flow range limited to
80-450 cc/min.



    ACCURACY

PD PUMPS

Exceptional accuracy,
up to 1% ratio

GEAR PUMPS

Operate within 5% accuracy
(industry standard)



    PRESSURE

PD PUMPS

High-pressure capability
up to 1500 psi

GEAR PUMPS

Maximum pressure
of 300 psi



    REACTION TIME

PD PUMPS

Instant start-up, system maintains optimal
pressure creep when stalling

GEAR PUMPS

Delays because of the need to build up
pressure after stalling 


    MAINTENANCE

PD PUMPS

Low maintenance costs and easily repaired
in the field

GEAR PUMPS

Expensive repair and maintenance, often
requires a total pump rebuild



     VISCOSITY

PD PUMPS

Suitable for high
and low viscosity

GEAR PUMPS

Slippage of low viscous material
and packing of high viscous material



    INLET PRESSURE

PD PUMPS

Minimal impact from the inlet
pressure feed

GEAR PUMPS

Sensitive to inlet pressure levels;
risk of production line shutting down


Promix PD: 

Maximise your mixing accuracy
Up to 4 pumps
Say goodbye to bulky pumps taking up valuable space and complex set-ups combining various pumps. The ProMix PD can operate up to four different pumps so you can dispense various mixes and manage multiple applicators on the same system.


Automatic or manual
Whether you work with operators manually spraying targets or you're looking for a fully automated system, the ProMix PD has got you covered. Customise set-up based on your needs: from basic paint mixing proportioners to fully integrated robotic spray systems with precise monitoring and steering options.
Faster flushing
By moving the mixing point close to the applicator, the ProMix PD revisits traditional flushing methods and makes them much more efficient by significantly reducing the area to be flushed, thus reducing the time spent on flushing the system as well as the material wasted.
Up to 30 colours
Equip your ProMix PD unit with a colour change module and additional valve stacks to manage up to 30 colours and four catalysts. Combine typically separated materials, such as epoxy and urethane, metallic and non-metallic or waterborne and solvent-borne, without hesitation.



want to know more about
plural-component mixing?
Do You Have Product Questions?
Technical Support
+32 89 770 847
Monday - Friday
8:30 - 17:00 CET
General Support
+32 89 770 865
Monday - Friday
8:30 - 17:00 CET