ProBell
Easy to integrate, operate, and service, ProBell® brings convenience and high performance to any finishing application in any industry. The automatic rotary atomiser continually improves quality, transfer efficiency and cleanliness while spraying with robots, reciprocators or on a fixed mount.
Blended shaping air optimises rotary atomiser results
---
Unique to ProBell, blended shaping air optimises paint atomisation, pattern shape and transfer efficiency (coverage, wrap) for an excellent overall finish quality.

Inner shaping air and outer shaping air work together to drive paint to the part and adjust the spray pattern. This combination works especially well for finishing many different parts and complex shapes.
Applicators for top-quality automatic finishing
Graco's ProBell Rotary Applicators deliver incredible finishing, transfer efficiency and precision spraying. Not only that: they're lightweight and compact, making them perfect for lower payload robots or reciprocators. And with their flexible shaping air features, they're an excellent choice for a vast array of applications and materials.
 

Superior finishing quality
ProBell Rotary Bell Atomisers bring convenience and performance to any finishing application. Their blended shaping air optimises paint atomisation and patterns and works with the automatic atomiser to guarantee quality and transfer efficiency.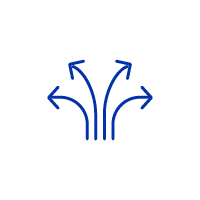 Widely deployable
By blending the inner and outer shaping air, the ProBell obtains the exact pattern required to spray complex shapes. It's compatible with solvent-borne and waterborne materials, in electrostatic and non-electrostatic applications.
Efficient spraying
Combining rotary bell atomisation with electrostatic technology means up to 95% transfer efficiency. The ProBell is precision-balanced for rotating up to 60,000 RPM, ensuring precision in complex applications, with lower waste and production costs.
Designed for automation
The ProBell is a lightweight, compact solution that can be mounted on lower payload robots or reciprocators. It can be integrated into an existing PLC set-up or combined with Graco monitors and you can expand your control options with ProBell controllers.

The Probell rotary bell atomiser explained
The ProBell Applicator range consists of high-performance paint applicators for automatic finishing. Thousands of customers have chosen this solution for its guaranteed top-notch finishing quality and its superb transfer efficiency. But what makes it so special?
Versatile solution for automatic painting applications
The ProBell Rotary Applicator is designed for automatic painting applications. It can be mounted in a fixed position, on a reciprocating arm, or on a hollow or solid wrist robot.


Next-generation rotary bell applicator technology
This rotary bell applicator atomises paint and coatings, achieving up to 95% transfer efficiency. The fluid is distributed by a cup which spins at 20,000 to 60,000 revolutions per minute (RPM). Because of the high rotation speed, the paint is subjected to high centrifugal force.


High-quality finish thanks to unique blended shaping air features   
ProBell's blended shaping air technique combines inner and outer shaping air to optimise paint atomisation, pattern shape and transfer efficiency. This unique feature allows it to shape and propel the pattern toward the part, improving transfer efficiency and guaranteeing a high-quality finish.


Electrostatic wraparound effect
To achieve maximum transfer efficiency, electrostatic effect is added. The electrostatic charge is created in the 100-kilovolt power supply within the rotary atomiser.


Vast array of industrial applications
Thanks to its excellent transfer efficiency and the high-precision patterns obtained by its inner and outer shaping air, the ProBell is ideal for many industries, from automotive tier-1 and tier-2 suppliers (bumpers, rims, shock absorbers) to companies manufacturing tubes, cylinder-shaped objects, extruded aluminum parts, and glass.
The ProBell rotary atomiser


How it works
Blended shaping air


Technology explained
A closer look at the probell's special features
CASE STUDY: CARBO KOHLENSÄUREWERKE GMBH & CO.KG
---
COATING GAS CYLINDERS UNIFORMLY
A Graco rotary bell atomizer and proportioning system have reduced paint waste, improved uniformity of paint distribution, improved ultrasonic testing and reduced cleaning time and costs.
GET HELP FROM A LOCAL DEALER
Do You Have Product Questions?
Technical Support
+32 89 770 847
Monday - Friday
8:30 - 17:00 CET
General Support
+32 89 770 865
Monday - Friday
8:30 - 17:00 CET