Q4 Finishing & Skim Coat Accessories
Graco accessories for Q4 finishing and skim coat applications allow you to customise your sprayer to achieve maximum performance on every job so you finish faster and complete more jobs.
Browse Q4 Finishing & Skim Coat Accessories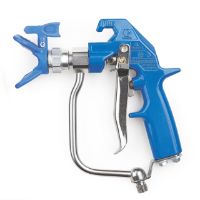 Graco Texture Guns are the ideal guns for joint compounds and heavier coatings. These guns feature oversized passages and a filterless design for maximum flow and superior atomisation. The ergonomic, lightweight designs provide maximum control and comfort for effortless, all-day spraying.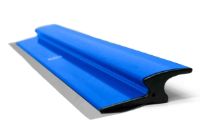 Graco's complete line of Professional Skimming Blades are designed to deliver a fast, glass-like finish with minimal material waste or sanding for Drywall and Plaster finishing applications. Finish every surface job, no matter how big or small, with multiple sizes of Skimming Blades and extendable e...
Do You Have Product Questions?
Technical Support
+32 89 770 847
Monday - Friday
8:30 - 17:00 CET
General Support
+32 89 770 865
Monday - Friday
8:30 - 17:00 CET