Spray Foam Roof Insulation & Coating Equipment
Professional contractors needing heavy-duty spray foam coating equipment turn to Graco for our broad line of reliable and high-quality products. From portable to touch-up systems to high-capacity turnkey systems, we have you covered with equipment that's designed for the demands of day-to-day commercial jobs. Easily handle spray polyurethane foam (SPF) and other coating materials with Graco's line of rugged spray foam roof coating equipment.
BROAD LINE OF SPRAY FOAM EQUIPMENT FOR HANDLING ALL YOUR ROOF COATING JOBS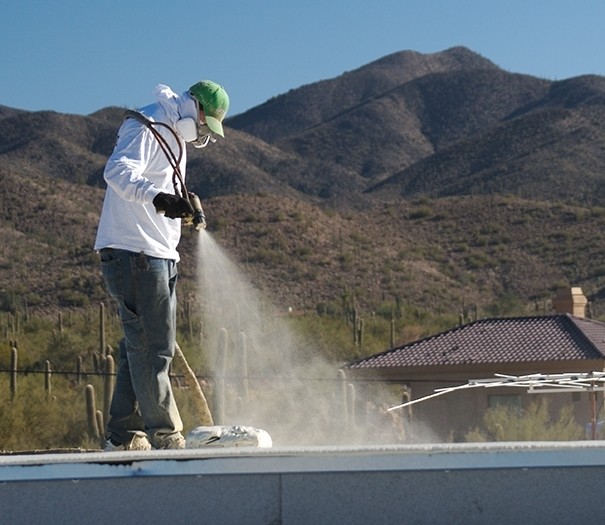 INCREASE YOUR CREW'S PRODUCTIVITY
More professionals choose SPF for roofs because of its insulation R-value, relatively low cost and strength against severe weather. And more professionals choose Graco than any other brand for applying SPF to roofs of all sizes. Whether you need an easy-to-manoeuvre small system or mid-tier system, you'll get top performance from our entire line of spray foam roofing equipment. You'll get more work done in less time with Graco's powerful sprayers.
SPF ROOFS OUTLAST ALL OTHERS
Easy to Operate and Maintain
We design and engineer our spray foam coating equipment for easy operation and maintenance. Intuitive controls mean you're up and running quickly.
Durable Design—Cost-Effective Investment
Like all Graco products, your spray foam roof coating equipment is manufactured from high-quality components, which results in a long-lasting and cost-effective investment.
Smooth, Consistent Spray Performance
You'll achieve a uniform spray pattern every time through consistent output pressures. Additionally, you'll maintain consistent temperature control.
Browse Spray Foam Roof Insulation & Coating Equipment
Filter results
---
Type
---
Filters
The Gusmer H-20/35 GH-2 hydraulic proportioner is Graco's simple, durable machine, with impressive performance at an attractive price.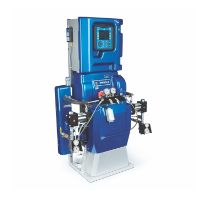 Reactor is the brand professionals have trusted for over two decades. When you're looking for reliable equipment to meet your roofing application needs, we have the solution for spraying foam or applying polyurea.
Do You Have Product Questions?
Technical Support
+32 89 770 847
Monday - Friday
8:30 - 17:00 CET
General Support
+32 89 770 865
Monday - Friday
8:30 - 17:00 CET