Drywall finish sprayers
For Q3 and Q4 drywall finish and skim coats, Graco texture sprayers deliver high performance and consistent, high-quality finishes. Our sprayers can fit a wide range of tip sizes for easy application of mud, primers, and paint.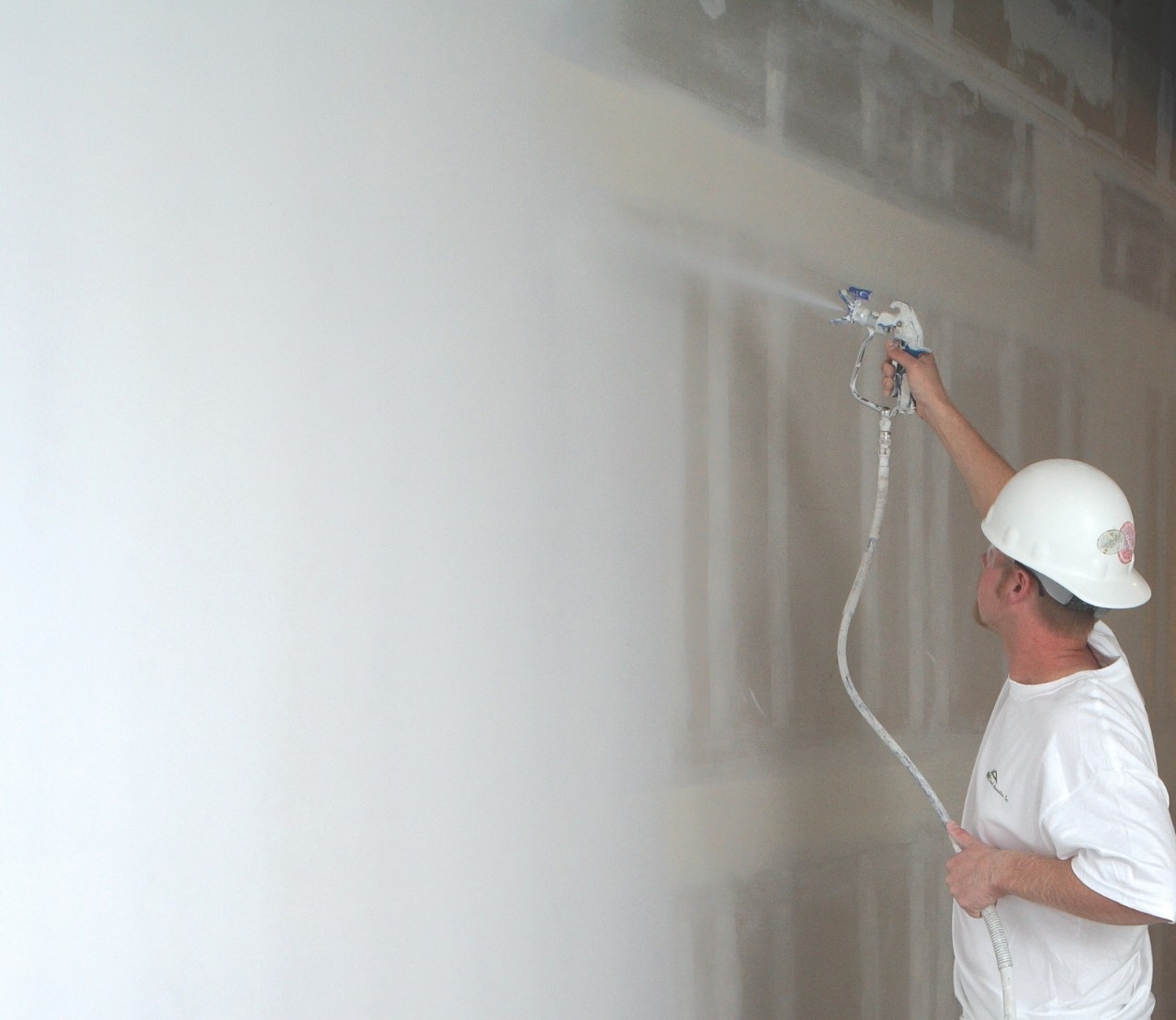 BOOST YOUR BUSINESS BY WORKING FASTER, SMARTER AND WITH LESS FATIGUE
Drywall and texture finishing requires expertise and precision. It is also physically demanding, particularly when large surfaces need to be finished or painted. Using Graco sprayers, you can double your work speed, while improving the consistency and quality of your finishes. Working with our sprayers means more time 'on the wall'. Explore the available series and find the sprayer that fits your needs.
Hd 3 in 1: texture, paint and heavy coatings

As a professional contractor you are looking for maximum performance to get those large surfaces painted, coated, or finished as quickly as possible. Spraying more surface per day helps you to raise your profits and boost your business. That's where Graco's solutions come in. Our durable airless spray pumps offer the reliability and power you need to get the job done smoothly.

Browse Drywall finish sprayers
Want to know more about drywall Finishing and interior texture?
Do You Have Product Questions?
Technical Support
+32 89 770 847
Monday - Friday
8:30 - 17:00 CET
General Support
+32 89 770 865
Monday - Friday
8:30 - 17:00 CET