Airport line marking
---
Mark any line. In any color. At any time
At Graco we offer top-quality equipment to line mark any indoor or outdoor airport area. Graco units help you to mark every line in no time, enabling full compliance and safety while avoiding operational disruption.
All airports face these
line marking challenges
You know line marking needs to be of the highest standard in all areas of your airport, at all times.
And you are fully aware of the challenges you face.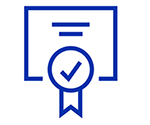 COMPLIANCE
Airport line marking needs to comply with local and international regulations at all times. 
EFFICIENCY
Jobs must be done quickly and neatly. That is key to reducing costs and risks, and preventing operational disruption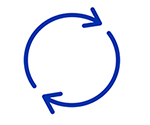 CONTINUITY
Shutting down to carry out line marking maintenance is not an option. Continuity of operation plays a big part in cost-effectiveness.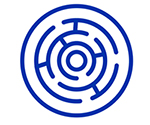 COMPLEXITY
Each airport zone – roads, parking lots, taxiways, runways, outside or inside – has its own line marking needs.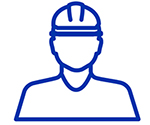 SAFETY
Correct line marking increases personal safety and allows for safe circulation of vehicles and aeroplanes.
QUALITY
Line and patterns need to remain in good shape for as long as possible. You don't want to lose sleep over poor-quality work that wears out too soon.
Your airport line marking needs are diverse
All airports, no matter the size, need roughly the same kind of line marking. But specific needs might differ,
and you might be looking for a solution for a specific area or specific type of line marking. 

Outdoor parking lots, boarding & storage areas

When working outside doing line marking such as lines, numbers, or patterns, in one or many colors, you need a powerful and versatile unit that works for a wide variety of line marking in all weather conditions. Depending on the quantities and distances to be covered, you will need a walk-behind or ride-on unit.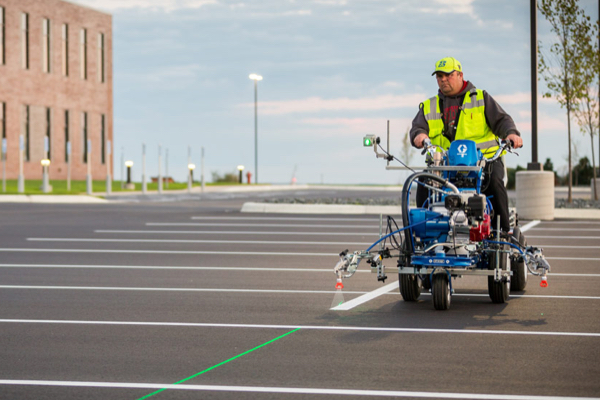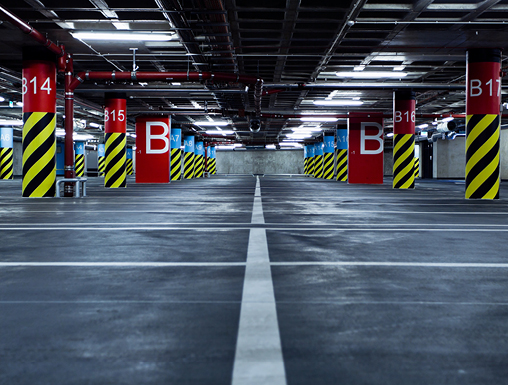 Indoor parking lots, entrance halls, luggage & gate areas

Indoor areas have specific needs in terms of noise, vibrations, and fumes, all of which you need to avoid or restrict as much as possible. But that doesn't mean you should lower your expectations in terms of performance. Look into an electric unit in a walk-behind or ride-on version. These units can also be used in outside areas.

Large jobs on taxiways and runways

Looking for a heavy-duty high-mileage unit for large-scale line marking of taxiways and runways? Then consider a powerful unit that can be mounted on a vehicle, and has a much larger capacity than walk-behind or ride-on models.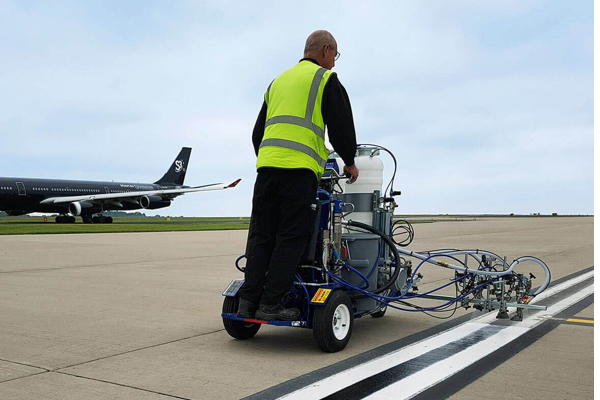 Graco offers a solution for any application
Graco offers a solution for any airport area, inside or outside, large or small. Consider the area you need it for to get an idea of which units match that purpose. Check the matrix below to find machines that are either ideally suited (xxx) or well suited (x) for a specific area.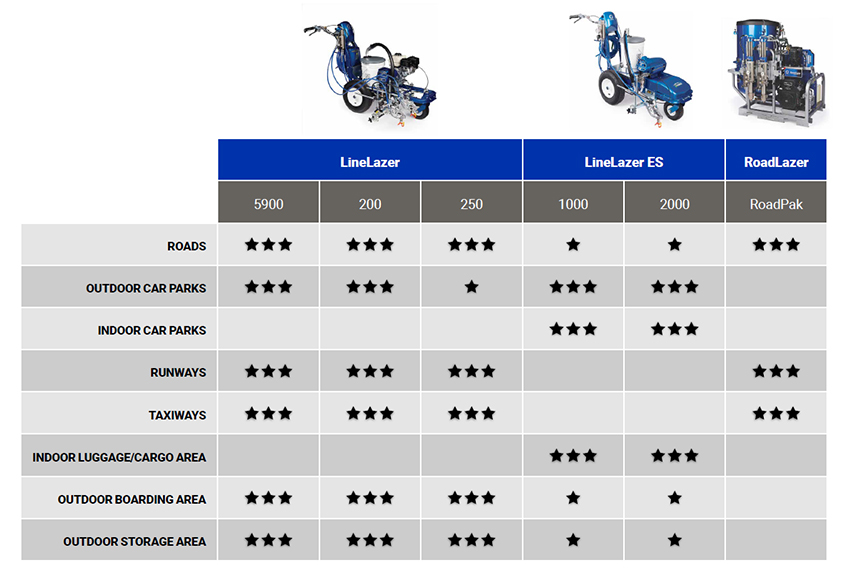 Whichever Graco unit you choose, you can rely on the robustness and high quality of our durable equipment, accessories, and the useful add-ons.
Explore our scarifying solutions for removal of paint residue or rubber.
Line marking units
Explore our mechanical, hydraulic, or electric line marking units and discover all the series and their features. We are convinced we have the perfect line marking unit for your specific needs.
Ride-on system attachments
Most of our units can be combined with a ride-on unit. This is useful when you need to cover large distances or need enhanced stability control for marking straight lines.
Line marking accessories
Look into extra guns, pointers, and hoppers, as well as accessories for two-component or pressured bead applications, to customize your unit for the required job.
Do You Have Product Questions?
Technical Support
+32 89 770 847
Monday - Friday
8:30 - 17:00 CET
General Support
+32 89 770 865
Monday - Friday
8:30 - 17:00 CET