How to extend the life of your spray tips
Read how you can easily extend the life of your airless spray tips.
Good quality spray tips save time and material, while increasing the quality of your work. Even though eventually they will need replacement, you do have an impact on extending their life. Look into our valuable advice on tip life extension.
 
First things first. When taking on a spraying job, make sure you come prepared. Inform yourself about what tip you use best for your specific spraying challenge. Not sure how to go about that? Look into our easy 3-step approach to choosing the right tip. Found the right tip? Then enjoy it as long as possible by following these recommendations.
1.   Spray at the lowest possible pressure
Excessive pressure causes premature wear to a spray tip. That is why you should always work with the smallest amount of pressure that is required, and keep it as low as possible while still getting a good spray pattern. This will limit material cost and extend the life of your spray tip. Also consider Graco's low pressure spray tips available in different sizes and for different applications. They allow you to spray at up to half the pressure while still getting top results.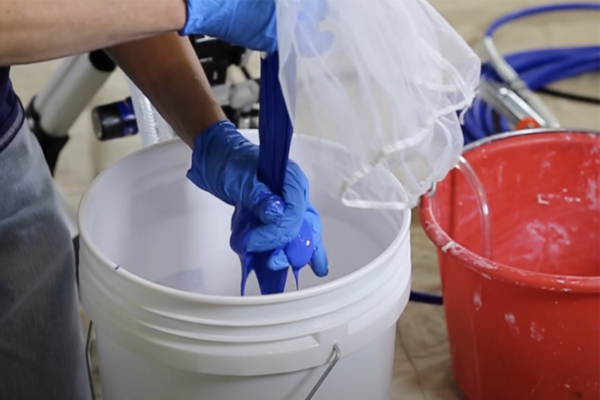 2.   Strain the material
Paint or other spraying material might contain unsolved pigments, debris, or other particles. Next to deteriorating other parts of the spray system, they can also cause clogging and induce tip wear. That is why you should strain all material before you start spraying.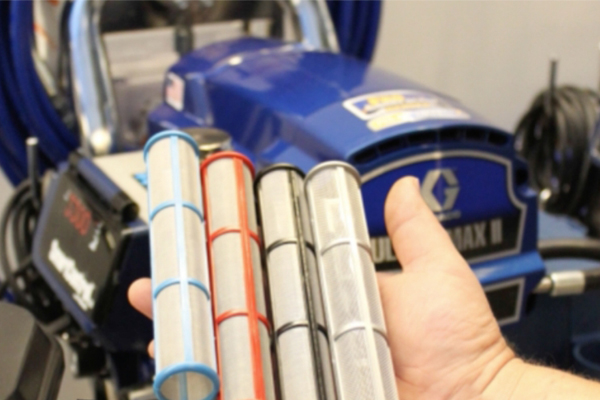 3.   Use the right filter
Mesh filters help reduce tip clogging and provide a better-quality finish as unwanted particles are filtered out from the spray material. Make sure you select the right filter for your spray gun. Using a filter does not make straining unnecessary (and vice versa).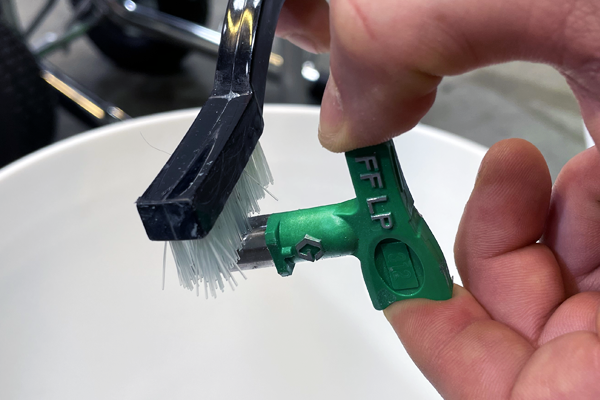 4.   Clean the tip after every use
Flush your tip with water or solvent while cleaning your sprayer. Afterwards, use a bristle brush to gently clean the tip after every use.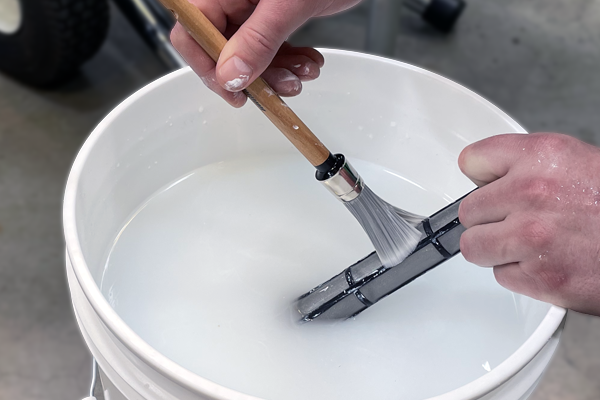 5.   Clean the filter after every use
Even after a long and tiring workday you should not forget to clean the filter. It is essential for keeping it in shape as long as possible. Rinse the filter until all the material is gone and check the filter to assure it is not clogged or damaged.