Foam Slab Jacking Pumps
More contractors are turning to foam slab jacking instead of mud jacking to lift driveways, garage floors, and sidewalks. Graco's powerful foam slab jacking pumps easily fill all underfloor cavities with expanding polyurethane foam, whereas concrete slurry often fails to fill the voids. When you slab jack with spray foam, you know all air cavities are filled completely and permanently.
PERMANENTLY LIFT AND REPAIR DRIVEWAYS, BASEMENT FLOORS, & MORE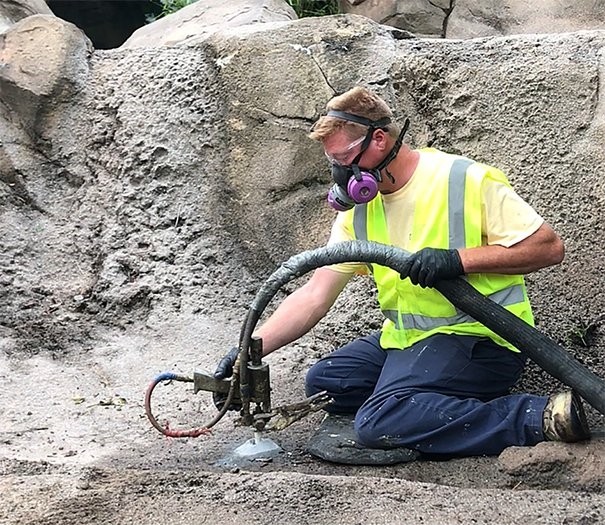 YOU'LL WORK FASTER AND ACHIEVE BETTER RESULTS
After you inject foam under the floor it will expand up to 4.6 m (15 ft) and easily lift huge slabs, handily outperforming concrete slurry. Because it's a clean product, clean-up is easier and quicker than working with concrete slurry. Additionally, the process goes much quicker due to fast cure times.
EASY TO CLEAN UP, EASY TO WORK WITH
Easy to Clean up
Since foam is a clean material, you'll spend less time picking up your job site messes and more time being productive.
Quick Turnaround Times
Polyurethane foam sets and cures quickly, which means you won't be waiting around your job site wasting time.
Foam Supports the Heaviest of Floors
When you're slab jacking with foam, it expands more than any other material. This easy to work with material quickly finds all the air pockets and lifts even the most massive floors or other structures.
Browse Foam Slab Jacking Pumps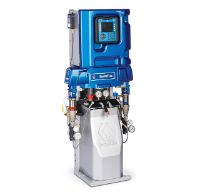 Reactor is the brand professionals have trusted for over two decades. Ranging from: turnkey/complete systems; high-mid production; entry level and portable/touch up systems. We have the sprayer to meet your needs.
The Gusmer H-20/35 GH-2 hydraulic proportioner is Graco's simple, durable machine, with impressive performance at an attractive price.
Do You Have Product Questions?
Technical Support
+32 89 770 847
Monday - Friday
8:30 - 17:00 CET
General Support
+32 89 770 865
Monday - Friday
8:30 - 17:00 CET