3 reasons to invest in a PowerFill pump for drywall finishing
Drywall finishing is physically demanding, and you can't rush the job without sacrificing quality. However, investing in a PowerFill loading pump can make drywall finishing a lot easier. Read all about the three solid reasons to invest in this first-of-its-kind battery-powered pump. 

Are you a drywall finisher using manual tools, or combining ATF (automatic taping and finishing) tools with a manual loading pump? The everyday fatigue and frequent bending and pumping are taking their toll. We get that. To make things worse, good quality jobs often seem to take up more time than planned. So it's no surprise you don't have the capacity for more jobs, let alone bigger jobs. Look into Graco's PowerFill loading pump. It has some amazing benefits that can help you overcome these issues.
What exactly is the battery-powered PowerFill loading pump?
You could say it is comparable to a manual loading pump. It pumps joint compound into every possible taping and finishing tool. But that is where the similarity ends. As PowerFill is battery-powered, you can say goodbye to fatigue from endless manual pumping and bending. Compound is pumped into a finishing tool without any physical effort. Programming the pump allows you to adjust the output and the pump provides a consistent flow all day, every day.
3 main reasons to invest in PowerFill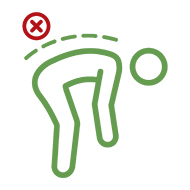 Reduce fatigue and suffer fewer injuries
Do the math. Count how many times you bend and pump mud on an average work day. Remove that substantial physical effort by using an automatic loading pump, and reduce the daily discomfort and risk of long-term injuries. Give your back and muscles a break while PowerFill does the job. You'll be able to stay more productive throughout the day!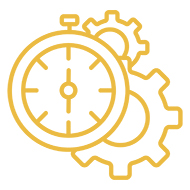 Save lots of time
On top of making the work easier for you, PowerFill also allows you to work more quickly, because you don't need to spend time pumping. You can get started at the push of a button and finish more surface each day. Not to mention PowerFill's continuous mode for easy cleaning, as well as hands-free bulk transfer.
Raise your profits and upscale your business
Does working more easily and quickly while suffering less fatigue sound interesting? Think about the saved labor hours and increased productivity. It's a big win for your business. And to top it all off, it will finally allow you some space and time to take on more and bigger jobs!
You won't regret investing in a PowerFill pump
Adding an automatic loading pump to your toolbox is definitely worth the investment. We're convinced you'll never go back to hand pumping again! Rest assured a PowerFill is affordable, considering it will last much longer than a manual loading pump. With a durable Graco PowerstrokeTM pump inside, robust components and casing, a top-notch rechargeable battery, and a no-tools-needed design, it makes any finishing job a breeze!
Check out the infographic