TexSpray T-Max 6912: A contractor's view
Graco recently unveiled the TexSpray T-Max 6912 airless and air-assisted texture sprayer. Professional contractor/plasterer Jef Camps picked it up and used it for the first time. Here are his observations.
 
The TexSpray T-Max 6912 airless and air-assisted texture sprayer marks Graco's latest step to enhance contractors' work efficiency. This electric texture sprayer is ideal for spraying interior and exterior texture materials including smooth compounds for skim coats and decorative finishes or aggregate-based materials. Air-assisted spraying is also available for heavy aggregates up to 2 mm using a separate air compressor.
But what's it like in practice? Jef Camps, an independent Belgian contractor/plasterer used the T-Max 6912 on a real-life job under normal working conditions. Here he describes his experience.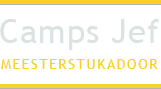 What do you look for in a texture sprayer?

I would want a well-constructed, robust, professional quality product, with the necessary power to smoothly pump and spray heavy materials. At the same time I'd like a unit to be very mobile and ergonomic to use.
 
Was the T-Max easy to maneuver around the site?
Moving the unit was not that easy but that was because the surface was not optimal. It was certainly easy to lift and carry; it's a well-balanced unit. I like the fact that the hopper is separated from the pump section, which makes it easier to carry and move around a site.
 
Was it easy to operate?
It was very straightforward to setup and start. I was not used to working with these types of sprayers so it took a little while to become acquainted with the right technique. But that didn't take long, so yes, I would say that it's easy to operate once you know how!
What about noise and vibrations?

The unit itself makes little noise, and I did not experience any unwanted vibrations.
 
What kind of material were you spraying?
I was working with Knauf Noblo, which is a mineral finishing coat with floated render texture and marble grains up to 1.5 mm grain size. This is quite a heavy texture material. After slight adjustments, the T-max worked perfectly with this material.
 
What was flow control like?
Initially the flow was too high, causing too much material to hit the wall and bounce-back, but once the flow was reduced it worked just fine. So I believe that any professional would soon be able to control it smoothly.
 
How much material did it consume?
Right from the start it was obvious that we were consuming less material than expected. At the end of the test we calculated that the T-Max 6912 had used 25% less material than we had normally anticipated to use for that job.
Did it save you time?

The T-Max definitely saved time compared to manual processing. This test job took me just half a day, whereas normally I would have expected to spend a whole day on it. In my view the T-Max 6912 would save a 3-person spraying team a huge amount of time – and create material savings too. The unit was also quick and easy to clean at the end of the test.
 
Was the quality up to the required standard?
Absolutely! The sprayed material was perfectly structured. We only had to apply one layer and it was processed wet-on-wet. I was using Graco's new STX gun that is able to turn off the pump before the gun closes. When spraying aggregates, this is an essential feature to prevent blockages. We worked with an 8 mm air nozzle since we encountered blockages with a 6 mm air nozzle due to some aggregate sizes being bigger than 1.5 mm. The air nozzle creates a round pattern and we finished this off by adding Graco's FineFinish Disc system. This ensures that the round spray pattern from the air nozzle is deflected more into a spray fan. The FineFinish Disc significantly contributed to the job running smoothly, and little post-treatment was needed. Some days later we then painted the texture layer with an airless GX unit to obtain the required final color.
What is your overall impression of the unit?

It met all the requirements I mentioned earlier. It's definitely less tiring than applying a texture layer manually, and saves time and material. When in the hands of a team of specialized and skilled professionals, I think the T-Max 6912 unit offers many interesting possibilities for a range of applications in the finishing industry. I would most definitely recommend it and am looking forward to using it again.  
 
Thank you for your feedback!
It was my pleasure!