160.000 square meters made waterproof in one of the world's biggest theme parks
With a total area of 1.200.000 m², Ankapark in Ankara, Turkey will be one of the biggest theme parks in the world.
Inside Ankapark, there will be 14 different size roller coasters and 1.217 different kinds of entertainment attractions. As for transportation, there will be a train, a mono railway, a ropeway to the city metro line and a shuttle service. The total area of the car parking area will be 278.000 metric square with a capacity of 6.500 cars. 

And that's not all. The biggest zoo of the Middle East can soon be found in the Ankapark, as well as the biggest animal hospital. Additionally, a natural safari park will be located near the zoo which will be the first safari park in Turkey.


Low maintenance needs
The park counts several artificial rivers, lakes and pools for animals. All these flooring jobs, water channels, etc… had to be made waterproof. For all these spray polyurea applications, local contractor Aypol took the responsibility and expected to complete the job within six months.
To complete the project within the estimated time frame, Aypol is using the Graco Reactor™ H-XP2. The operators were happy with the easy to use and lightweight Fusion Air Purge gun, which proved to be user friendly and convenient to use in the hot climate. The Fusion AP gun with 01 mix chamber was received very well, due to the ergonomic design and the low maintenance needs. The contractor was very satisfied with the performance of the Reactor™ H-XP2 on site.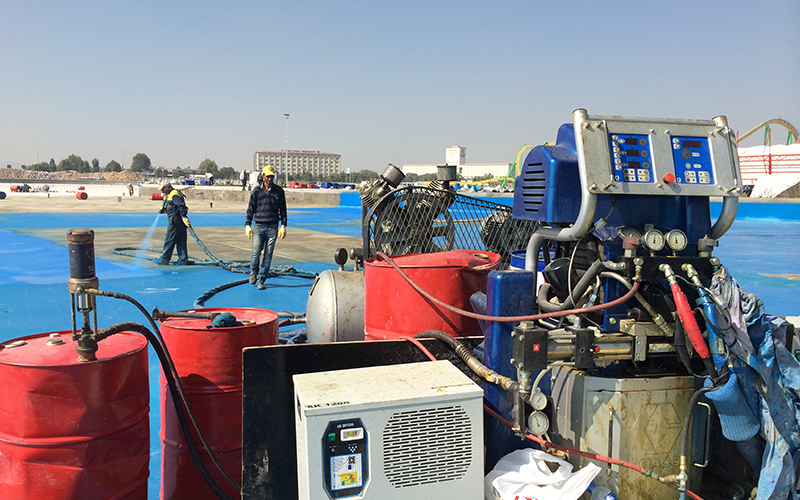 No down-time
160 tons of Viacor's Viasol 1:1 ratio polyurea was applied at 2500 psi with an application temperature of  70°C.  A crew of 8 people worked at the site, where they worked in shifts from 08:00 am to 09:00 pm. They had no issues or down-time with their Reactor H-XP2. 
After successfully demonstrating the ease of applying polyurea with the Reactor H-XP2, along with its unique characteristics, the polyurea applicator Aypol got a lot of new jobs to waterproof swimming pools for different projects in the region.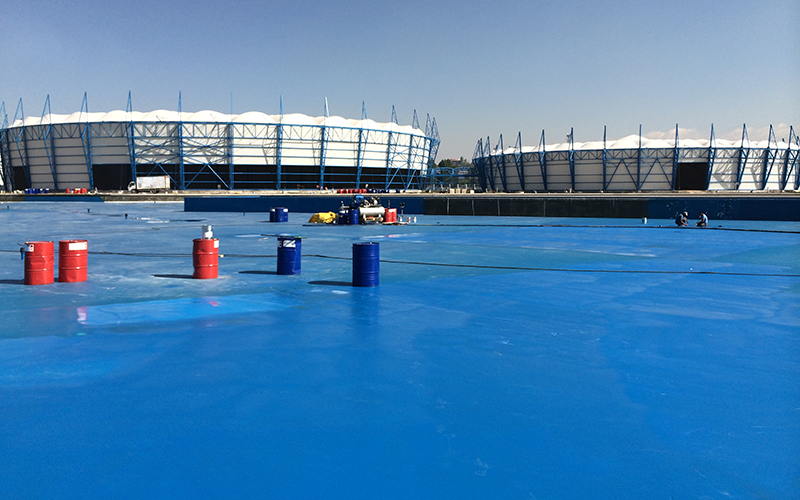 MORE INFORMATION
For more information about waterproofing or Graco's Reactor, fill out the form below.