Graco Equipment helps to waterproof LEGOLAND Dubai
Graco equipment was used to prepare the surface and then spray a number of different coatings on 22,000 square meters of concrete in a new theme park in Dubai
Located in Dubai Parks and Resorts, LEGOLAND® Dubai and LEGOLAND® Water Park provide over forty interactive rides and water slides, as well as mini lands where over 20 million LEGO® bricks have been used to create 15,000 lifelike models. The complex opened on October 31, 2016 and is the seventh LEGOLAND in the world, and the first in the Middle East.
Four years on, visitors are still shooting down the water slides, cooling off in the wave pool and building their own LEGO skylines. It's thus difficult to imagine what the place looked like just six months prior to opening. Then, the whole location was the scene of intense activity as 50,000 kg of durable, watertight and long-lasting waterproofing solution was being sprayed on 22,000 square meters of concrete.
 
Multiple challenges in the desert
This was no ordinary spray application. The environmental conditions posed unique challenges. Day-time temperatures often peaked at 52˚C. Some substrate temperatures actually reached 68˚C. Humidity levels were as high as 85%. The infamous hot and dry shamal overnight wind was depositing huge amounts of sand on the work site. On some mornings, workers had to sweep and vacuum around 200 kg of desert before work could commence.
The vast size and intricacies of the complex meant that some areas were very difficult to access. Spray equipment could not always be placed near the areas requiring coatings. Equipment powerful enough to accommodate extra-long fluid hose lengths (94-120 meters) to apply the sealing primer and polyurea coating became the integral solution for the contractor. The work site was also extremely busy, with various sub-contractors attempting to complete their own tasks on schedule, which led to frequent site contamination. Much of the concrete that needed to be coated was inadequately prepared – or not prepared at all.
As if that wasn't enough, the waterproof coatings would be exposed to many different operating environments, from salt water to desalinated water to potable water. Some environments were exposed to direct sunlight, others were in constant submersion, and some would be exposed to hydraulic forces and abrasion. One area was to hold sensitive marine life. And on top of all these challenges was the ticking clock. Just six months to go … and counting down.
Stepping into this cauldron, having been invited to provide their spraying and coating expertise and products, was local Graco distributor Deltachem. Thankfully, Deltachem was able to offer the right Graco equipment to get the various preparation and spraying jobs done on time and to an excellent quality standard.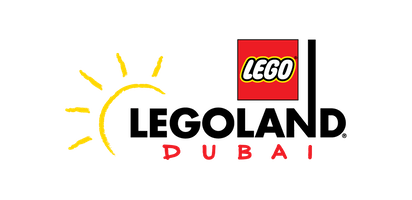 Preparing the concrete with Graco EcoQuip vapour abrasive blasting
As mentioned, much of the 22,000 square meters of concrete was ill-prepared to be coated. It was being prepared when Deltachem entered the project, but through manual grinding – a process that was labor-intensive, slow, and was creating clouds of dust that were not appreciated by other workers in the vicinity.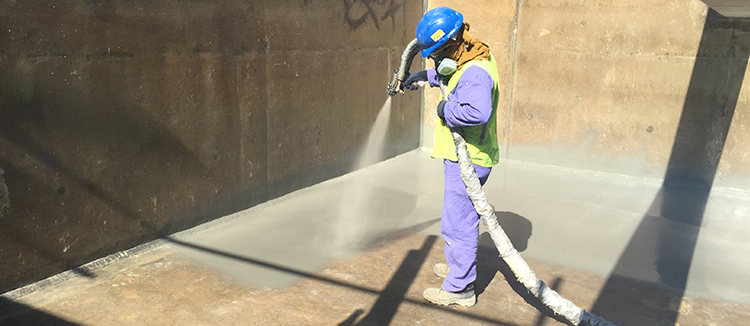 With a deadline looming, and surface preparation work falling behind, Deltachem brought along Graco's EcoQuip vapour blasting unit. Vapour abrasive blasting generates 92 percent less dust compared to dry blasting, as well as using significantly less water compared to slurry or other wet blasting methods. EcoQuip also uses less media which means less containment and cleanup.

Coating with primer with Graco XP70 plural component airless sprayer

To spray the concrete with primer, Graco's XP70 spraying unit was used. Its key advantage is the ability to use hose lengths of up to 94 meters. This allowed the operators to easily spray in remote or difficult to access areas of a work site while the mixing unit could remain a distance away. It also meant that large drums of material didn't need to be constantly manhandled into position close to the operator. Graco's XP70 guaranteed that the primer with a 10-minute pot life was applied on ratio every time. This was a significant cost saving for the asset owner who did not have to incur financial losses due to material curing inside the paint drums.
 
Polyurea applied with Graco's reactors
The coating specified for the 22,000 square meters that required waterproofing was polyurea produced by Voelkel Industrial Products (VIP). Following rigorous on-site consultations by Graco's team, Deltachem was advised to commission Graco's Reactor2 E-EXP2 units, one Graco XP-70 and one Graco Reactor E10HP. The E10HP's portability enabled the operators to move small amounts of polyurea around, and spray difficult to access areas. The new Graco Reactor2 comes equipped with Graco's latest innovation; an App (downloadable for free) that gives a user the freedom to make real-time adjustments directly from their smartphones. The operators at the end of the 120-meter spray hose where thus able to turn the machine on or off, turn pumps on or off, and adjust pump settings, such as temperatures and pressure – all without having to return to the machine.
The Reactor App became invaluable for the operators working at LEGOLAND Dubai. They did not waste time walking back and forth to the Reactor unit, or yelling instructions to someone down the spray line to adjust the unit's parameters. Everything could be adjusted and controlled in the palm of the operators' hands via their smartphone. Another feature of the Reactor App, appreciated by the material supplier, was the ability to view the material drum levels of the units, in real time from their offices in Germany and Dubai. Monitoring material consumption and levels ensured a steady stream of supply to the operators on site.
By replacing a slow manual process with fast vapour blasting, the concrete was quickly and efficiently prepared for coating. The mobility of EcoQuip was a further advantage, allowing it to be easily maneuvered from site to site.
Technical specifications
To best meet the varying requirements of the different substrates and operating environments in LEGOLAND Dubai, coating materials supplier Voelkel Industrial Products (VIP Coatings) applied four joint sealing products, two concrete repair and prepare products, two primers, three protective lining systems and two top coats, namely:
Substrate preparation: Quick Prime S, Quick Prime SF, Quick Fill ME & NS
Lining systems: Quick Seal MP 250 & PP350, Quick Spray Industrial & Industrial W
Flooring systems: Quick Coat PU and Quick Floor 500.
Equipment supplier Deltachem provided the following application equipment:
Graco Reactor2 E-XP2
Graco Reactor E10HP
Graco Fusion Air Purge Gun with 4242 mix chamber and a round tip
Graco XP70 plural component airless spray unit
Graco EcoQuip2 vapour abrasive blasting unit for surface preparation.
Despite the huge challenges and very tight schedule, all sub-projects were finished on time to the customer's full satisfaction. LEGOLAND Dubai actually became a reference project in the Middle East for the use of polyurea. Soon after this project was finished, the contractors started working on the Meydan Crystal Lagoon in Dubai, a huge 40,000 square meter lagoon lined with polyurea. 
For more information on Graco's protective coating equipment, fill out the contact form below.