The fully ATEX approved PFP sprayer for hazardous environments
When spraying fireproofing materials in potentially explosive environments, you need a fully approved system. But what does that mean in practice?
When you're applying fireproofing materials in hazardous environments, it is critical that your application equipment is designed properly. In fact, it is probably required that your equipment is inspected and approved for use in explosive atmospheres.
Designed for the application of epoxy intumescent fire protection coatings, the Graco XM PFP Sprayer is the first and only complete system that is ATEX and IECEx certified for use in explosive atmospheres; it is rated for both electrical and mechanical construction. So whether it's offshore refineries, liquid natural gas facilities, petrochemical plants or industrial manufacturing facilities, you can trust Graco equipment for passive fire protection.
IECEx and ATEX approved
The XM PFP meets requirements for equipment intended for use in explosive atmospheres by IECEx and ATEX (European), both globally recognized organizations.
Intertek approved
Intertek Group, a multinational inspection, product testing and certification company headquartered in London, has given the XM PFP a top-level system approval for explosive atmospheres. This third-party approval provides you with additional peace of mind.
No red tape, less hassles with site inspections
With an approved explosive atmosphere rating for both electrical and mechanical construction from IECEx and ATEX, you have the confidence that the entire system is approved. With competitive units, individual components may be approved for explosive atmospheres, but not the system as a whole. The approval code on the XM PFP tells inspectors that your system is fully approved and rated for explosive atmospheres. Full system approval eliminates the risk and expense of third-party on-site approvals required for electrical design.
Understanding the label
The Graco XM PFP is ATEX and IECEx certified for use in explosive atmospheres (ITS15ATEX18241X; IECEx ETL 15.0020X). The following markings appear on its nameplate.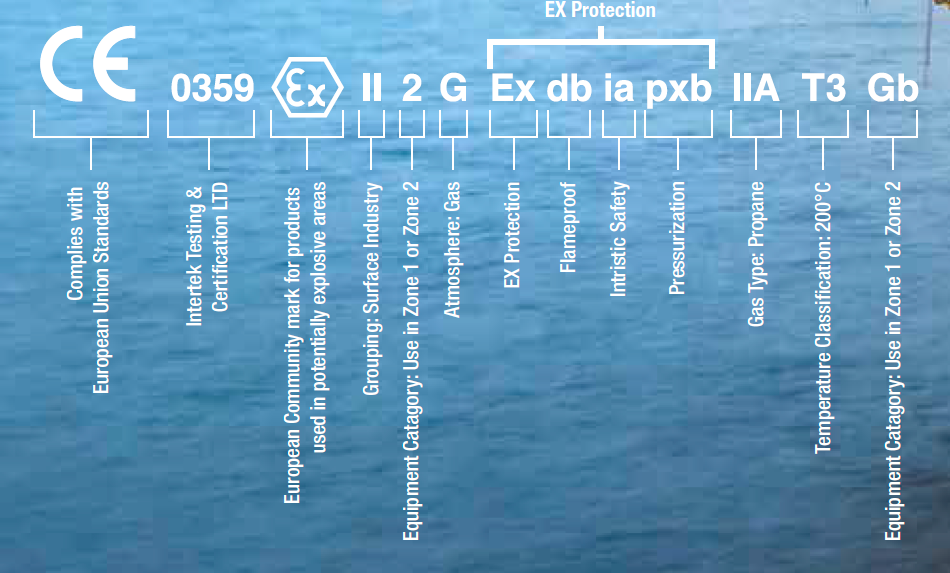 For more details of Graco's XM PFP technology, fill in the contact form and our specialist will contact you, to discuss which of our products meets your specific application requirements.