The top 6 accessories in line marking tools
Learn more about our wide selection of valuable line marking tools and line striping accessories. Increase the efficiency of your work by choosing the right Graco road marking tools
FROM SPRAY TIPS THAT ENHANCE PERFORMANCE TO LASER POINTERS FOR MORE ACCURACY, GRACO OFFERS A WIDE RANGE OF LINE STRIPING ACCESSORIES

Graco offers a full range of line striping accessories, allowing you to complete jobs more efficiently

Graco's LineLazers and ThermoLazers have set the standard for the striping industry, offering the best in innovation, technology and quality for contractors worldwide. To allow you to complete jobs faster, more efficiently and with higher accuracy, Graco also offer a full range of accessories. These are the top 6 accessories in line striping.
1. Spray tips
The spray tips may only be a small part of your line striper, but they are of vital importance. The right spray tip increases your performance, improves the quality of your work and keeps your costs under control. You can change your line width with a different tip size or keep your lines crisp and sharp with a new spray tip. If your line is getting narrow or thin on the edges, it is time for a new tip.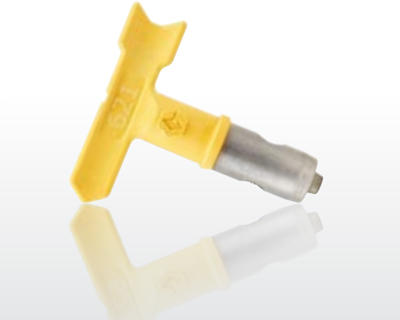 Graco line striper tips are designed to create clean, laser sharp lines with no fuzzy edges
A spray boom with 2 heads allows you to spray lines that are 50-60 cm wide
2. Spray boom
With a spray boom you apply perfect parallel lines and more accurate curves. It also enables you to easily move from a centreline to an edge-line and to easily spray wide lines with only one spray gun. A spray boom with 2 heads allows you to spray lines that are 50-60 cm wide. Contractors who often have to spray pedestrian crossings will complete the job in less time using a spray boom.
3. Additional guns
Whether it's for stencils, wide line painting or custom logos, sometimes you will need additional guns. Graco allows you to easily add stencil guns and auto/semi-auto guns onto your line striper. With Auto Mode and Semi-Auto Mode, you control any skip line requirement on jobsites. A simple push on the button gives you perfect control for accurate stripes every time. Applying skip lines has never been easier!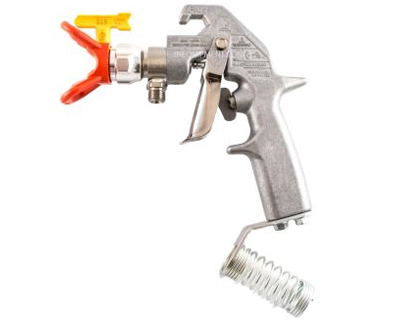 With an additional gun you turn your single gun line striper into a double-line striper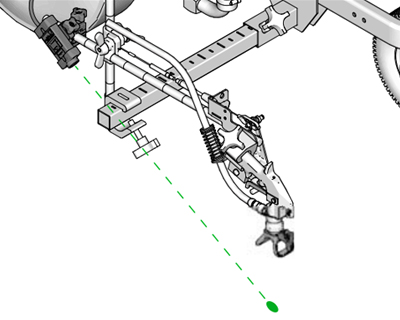 Laser dots are highly visible in broad daylight and help you executing straighter lines
4. Laser pointer
If you want your lines to be straighter and crispier in less time, a laser pointer is the perfect accessory for your line striper. It features multiple points of adjustment, enabling your laser placement to be as accurate as you want it to be. One laser indicates where the paint hits the surface; while the other laser – a couple of inches ahead – allows you to perfectly follow your guideline.
5. LineDriver
Is your walking speed impeding your execution speed? Is walking miles while striping day after day taking its toll? Are you tired of having to push and pull your LineLazer? If you have answered yes to any of these questions, the LineDriver may be just what you need. It will transform your LineLazer into an easy-to-move unit, which can double your productivity and accuracy while reducing operator fatigue and increasing comfort.
More info on LineDriver >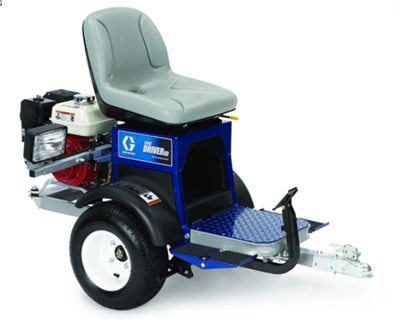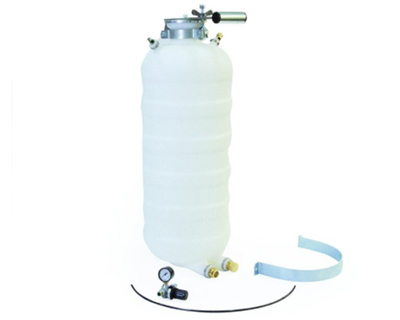 Use a Bead Dispensing System to apply reflective paint lines on airports, cities and roadways
6. Bead dispensing systems
Retroreflective road markings on highways use special kinds of paints to avoid scattering the light, and to turn it around and send it back in the direction of the car headlights. To give road stripes their reflective quality, glass beads are distributed on top of the wet paint or the hot thermoplastic. Graco offers both pressurized and gravity fed automatic bead dispensers for it's LineLazer striping systems. They dispense the beads automatically, you just have to adjust the dispensing heads to stripe 2", 4" and 6".